Datadog partners with Tech Ladies, She+ Geeks Out, and Lesbians Who Tech
Datadog is committed to supporting inclusiveness and diversity in tech. One way we do this is by hosting events, where we get the chance to engage in thoughtful discussions with others in the tech community. In recent months, we partnered with She+ Geeks Out, Tech Ladies, and Lesbians Who Tech to organize two panel discussions, a happy hour, and a holiday party in our offices. If you weren't able to attend, we hope you'll be able to join us in the future. For now, we invite you to learn more about these events by reading our recap. You can also check out the full video recordings of the panel discussions below.
Tech Ladies helps 50,000+ members find and share opportunities in tech, and connects them with companies that value diversity. In May, Datadog and Tech Ladies NYC organized a panel discussion about "The Only Experience" (video). This topic was originally inspired by McKinsey's Women in the Workplace 2018 study, which found that gender diversity is still lacking in many work environments. In the study, 20 percent of participants reported that they were commonly the "Only" (or only one of a few) women in the room.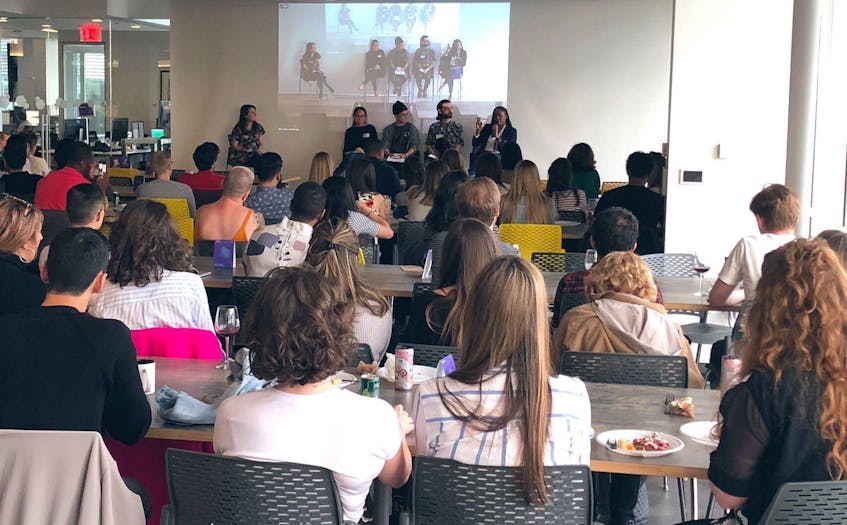 The Tech Ladies panel expanded this discussion beyond gender to include other dimensions of the Only experience, including (but not limited to) race, sexual orientation, nationality, and parental status. The panelists—Celene Chang (Senior Software Engineer at Datadog), Alp Ozcelik (Senior Product Support Specialist at BuzzFeed), Bie Aweh (Learning and Development professional at DoorDash), and Geoffrey Kwan (University Recruiter at Datadog)—reflected on their Only experiences throughout their careers, and Ashley Miller (Director of Engineering at Datadog) moderated the discussion.
The panel members shared advice on communicating openly with peers and managers as an Only, and getting support from others in your organization. They talked about how we can all be better allies to others who may face challenges that we can't identify with. The panelists also highlighted the importance of open communication—particularly sharing and listening to others' perspectives—as a key element of building more inclusive work environments.
"A personal motivator for me to keep going along is that I care about the company. I care about Datadog hiring more amazing people," Celene said. "I want to create a space where folks are comfortable talking to each other, talking to me about any of these issues, and feeling like they can do it here."
You can check out the video and full transcript here.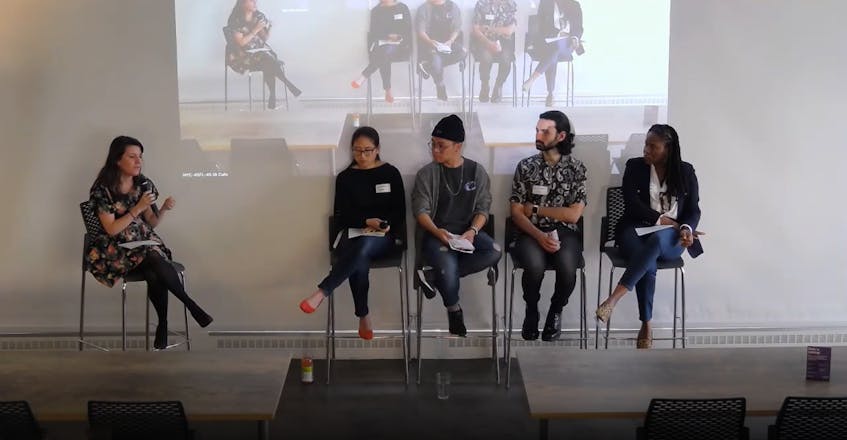 She+ Geeks Out is dedicated to helping women and nonbinary individuals build connections with each other—and with organizations in tech (and related industries) that are committed to diversity and inclusion efforts.
In November, we partnered with She+ Geeks Out to host a happy hour in our Boston office, where we had the chance to mix and mingle with fellow geeks of all genders.
The following week, we teamed up with She+ Geeks Out to host a panel discussion at our NYC headquarters about "Making the Leap to Manager" (video). Panelists Ami Kumar (Senior Engineering Manager at GameChanger Media), Stephanie Killian (Engineering Manager at LinkedIn), and Alisha Sedor (Senior Manager of Quality Training & Development, Customer Experience at Harry's) talked about navigating this important career transition, and Shifra Pollak (Chief of Staff for Engineering at Datadog) moderated the discussion.
Over the course of the night, the panelists shared advice for acquiring the leadership skills needed to manage and motivate teams. They also reflected on some of the mistakes they made on their own paths to management—and what they learned as a result.
"I would say one of the mistakes I made early on was just feeling like I couldn't make any mistakes at all," Ami said. "I felt like anything I did wrong could irreparably ruin my reputation as a manager at the company, and I think since then I've gotten better at feeling like that's not actually the case and giving myself the space and the room to grow and take risks and make mistakes."
You can check out the full video and transcript here.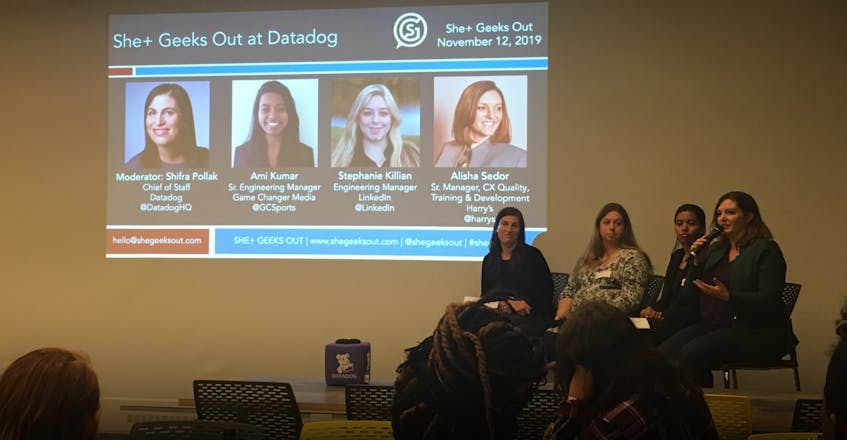 Lesbians Who Tech & Allies is a community of 50,000+ LGBTQ women, nonbinary individuals, and the people who support them—all working together to make tech more inclusive for everyone.
Last month, Datadog got into the holiday spirit with Lesbians Who Tech. We welcomed 175 people to our NYC headquarters for a festive night of mingling and networking. Our tech recruiting team also set up a table where anyone could learn about job opportunities at Datadog.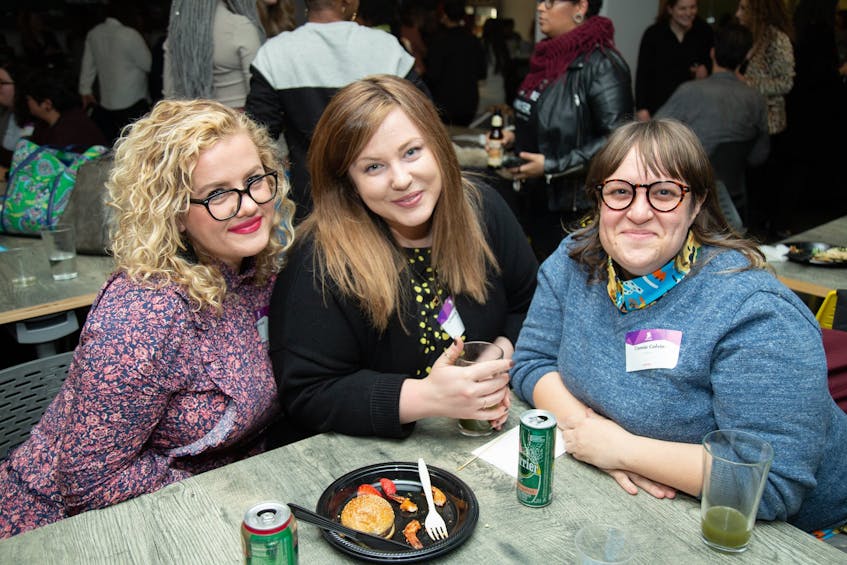 In September, Datadog attended the Lesbians Who Tech & Allies NYC Summit. This three-day summit provided a great opportunity for us to connect and share job opportunities with the rest of the tech community at a range of events, including a tech crawl and career fair.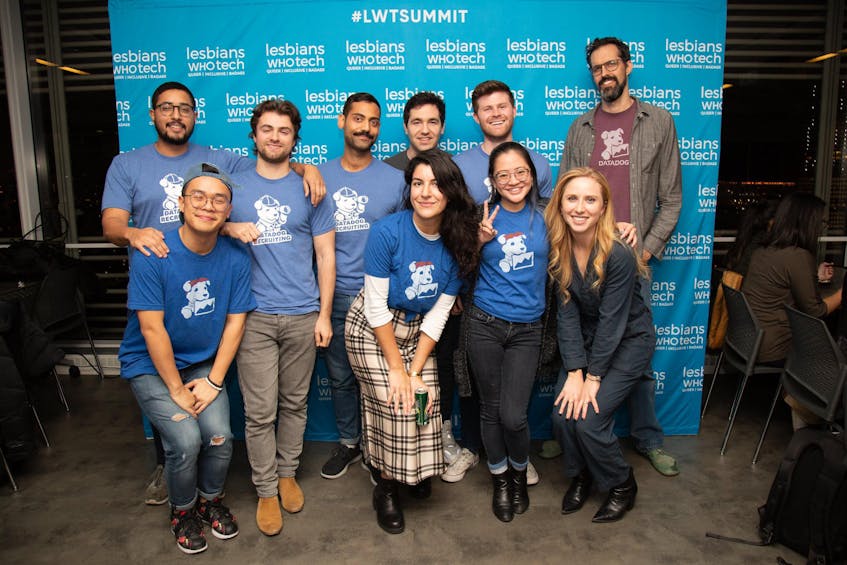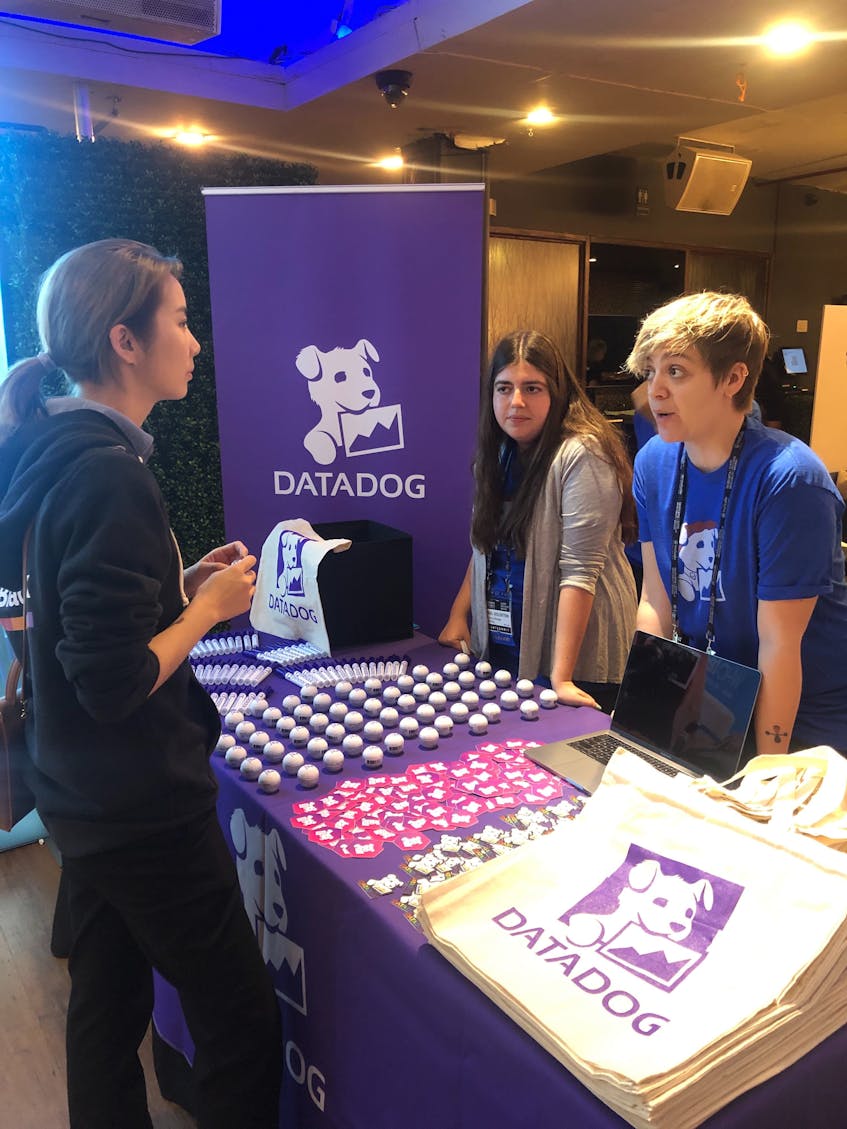 Datadog is proud to partner with Tech Ladies, She+ Geeks Out, Lesbians Who Tech & Allies, and other organizations in their diversity and inclusion initiatives. By hosting events like these, we aim to provide opportunities for underrepresented groups to share their perspectives, and for a diverse array of individuals to connect with each other—and with the tech community at large.
We also sponsor Out in Tech, Grace Hopper Celebration, Write/Speak/Code, and other conferences. These events have enabled our recruiting team to engage with individuals from communities that are underrepresented in the tech industry.
As Datadog grows as a company, we look forward to continuing these partnerships (and forging new ones!) in the years to come. If you'd like to join us, take a look at our careers page—we're always looking to build a strong, diverse team at Datadog.