Datadog Careers: Sales Spotlight
At Datadog, we take pride in the fact that our employees are empowered to grow and develop their careers in ways that fulfill their professional goals. Our culture of collaboration allows individuals to seek personal development from leadership and explore different career paths, processes, and roles through hands-on experience.
There are plenty of opportunities for cross-team collaboration and exploration across Datadog's two sales segments: commercial and enterprise. Our Commercial Sales team focuses on introducing Datadog to small and medium-sized businesses, and our Enterprise Sales team aims to bring our product to organizations with more than 5,000 employees. Ultimately, both teams are responsible for identifying customer needs and conveying the value of the Datadog product as a solution for their pain points.
In this article, we'll take a look at how different members of our Enterprise and Commercial Sales teams have developed their careers since joining Datadog.
Most candidates interested in a career in Sales typically start their careers as a Sales Development Representative (SDR). Whether a candidate has sales experience in tech or not, SDRs at Datadog go through comprehensive tech sales training to ensure that they're equipped with the knowledge and skills to connect with quality prospects and nurture those leads through the sales cycle. These training sessions are foundational for new team members, providing them with education on consultative selling strategies and in-depth research methodologies, as well as a clearly defined plan for growth as they advance.
Maggie Valdez, a Commercial Account Executive (CAE) based out of Denver, joined Datadog as an Enterprise SDR in June 2021. "Coming out of college, I wasn't sure where I wanted to take my career," Valdez says. "But during my interview process with Datadog, recruiters and hiring managers helped me understand what a career in sales looks like. They provided me with the resources needed to be successful as an SDR, along with a clear-cut path for me to grow within the company."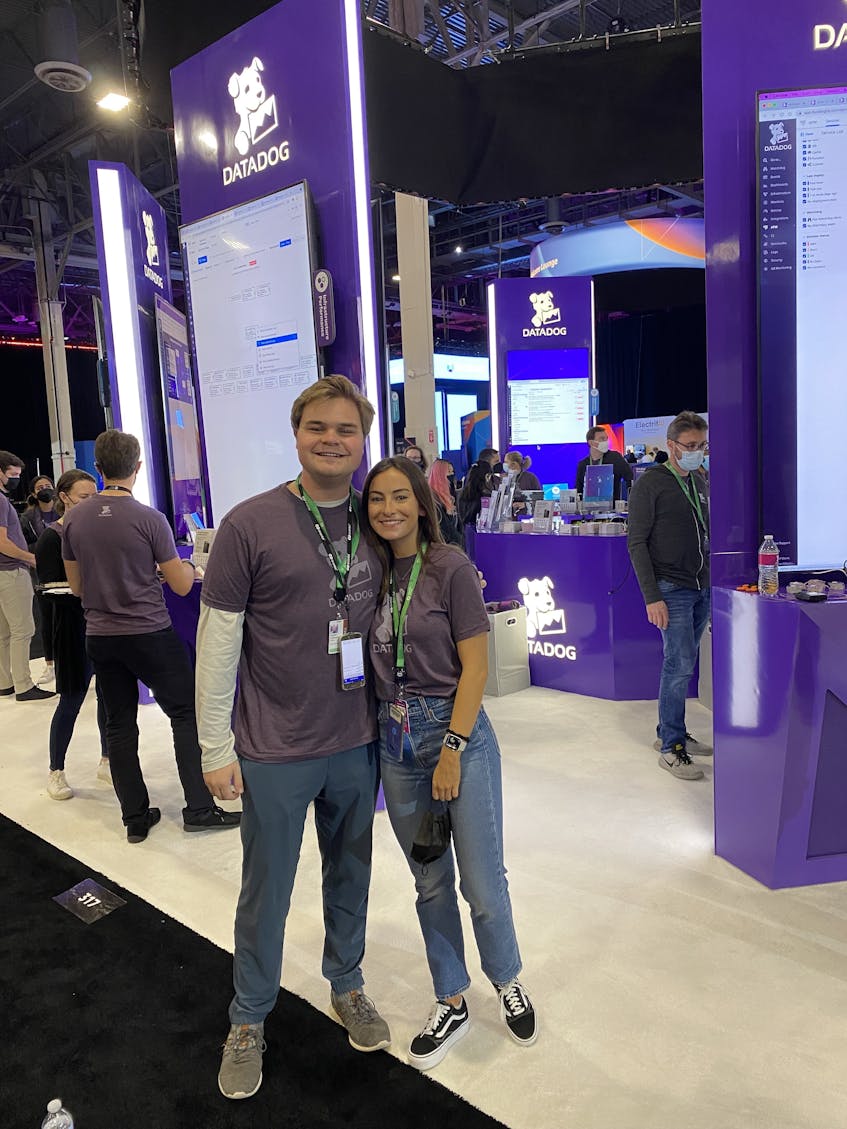 This Sales team growth plan is called the "SDR Journey Map." Team leaders use it to map career paths for employees based on whether they choose to follow an individual contributor or managerial career path. This map consists of qualitative and quantitative steps that help set up Sales team members for success at the next level, with promotional opportunities usually occurring after 12 to 15 months depending on each individual SDR's progress throughout their journey.
After just eight months of learning and adopting sales techniques and skills, Valdez was promoted to the next level as a CAE. In her new role, Valdez shifted from the Enterprise segment to Commercial Sales, which she said offered new challenges and opportunities.
"I knew this was going to be a big leap, but my peers and leadership from various teams helped me get prepared and adjust to the new role," Valdez says. "Through every step of my career at Datadog, I have always felt empowered to connect with leadership in regard to career development and my own personal growth. During my time as an SDR, I was able to learn from and connect with not only SDR leadership but leaders in other segments of the company for coaching and guidance."
Feeling supported in pursuing management and leadership roles is another important aspect of building Sales careers at Datadog. Vanessa Martella joined Datadog in 2019 as a CAE based in Dublin. After being promoted to Senior Account Executive, she was offered a leadership opportunity that has allowed her to assemble and manage a new team in Europe.
"I became one of the first leaders on the ground in Amsterdam, and it's been an incredible journey for me to not only build up my own team but to actively shape and build our Datadog culture in Amsterdam," Martella says.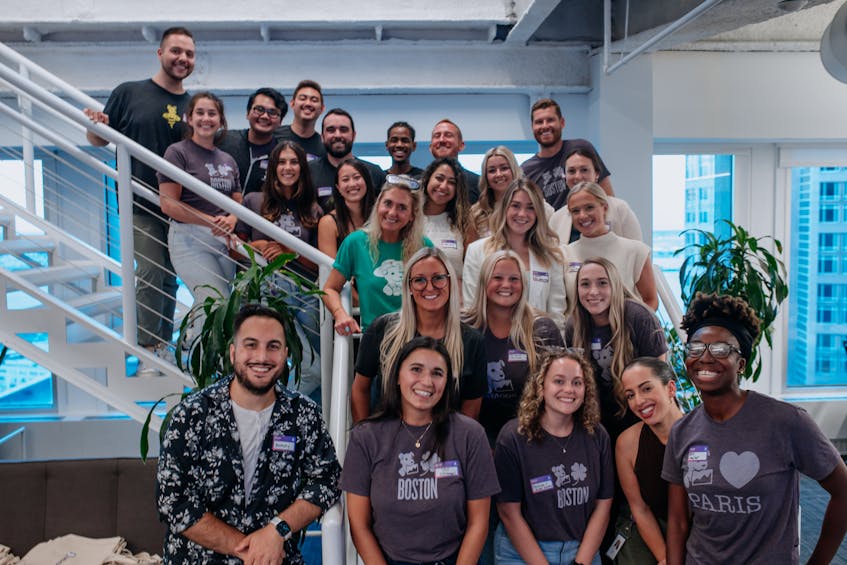 Soul Song, an Enterprise Account Executive (EAE) based in Seoul, also pursued a leadership route but decided to transition from a Team Lead on the Commercial Sales team to a different role on the Enterprise Sales team. "Datadog leadership is always 100 percent supportive of career growth because individual satisfaction results in—and supports—the overall development of the company," Song says.
We understand that employees may want to advance their careers in different ways, whether that's in management or as an individual contributor. By promoting open communication and feedback as a primary goal, leadership helps ensure that all team members feel satisfied and empowered to make career decisions that work best for them.
If you're interested in working with a best-of-breed product and learning from a highly motivated Enterprise or Commercial Sales team, check out our Datadog careers page. Whether you're continuing a sales career or just starting out, we're always looking for individuals who want to develop their career and make an impact on our rapidly growing customer base.