Monitor ephemeral systems without fatigue
Hosts and containers come and go. Work smarter, not harder with tag-based alerts.
Use tags to target alerts on sets of hosts, containers, or any other metrics
Scale up your environment without blind spots; alerts automatically apply to new hosts
Receive actionable alerts on the health of your hosts and serverless functions
Ensure optimal performance with alerts powered by machine learning
Automatically detect unanticipated anomalies in errors, latency, and more with Watchdog.
Instantly surface issues within your infrastructure, applications, and services to reduce your MTTD
Conduct root cause analyses faster with related anomalies, metrics, and stack traces grouped together automatically
Get up and running in no time; Watchdog comes out of the box, no configuration required
Never lose sight of your SLOs
Create, track, and report on the SLOs most critical to your business.
Gain insight into the availability of all your apps and services with the centralized SLO list view
Set SLO targets and thresholds to see at a glance which SLAs may be at risk
Visualize your SLOs using customizable, drag-and-drop widgets on dashboards
View rolling error budgets to better prioritize engineering efforts and to deploy new code with more confidence
Investigate alerts in seconds with the Datadog mobile app
Examine and assess critical alerts without having to open your laptop.
View alerts and anomalous data patterns in seconds using only your mobile device and the app on Android or iOS
Understand the severity of incidents and monitor the health of all your services with real-time, critical dashboards
Reduce MTTR and improve collaboration by opening monitor and dashboard links directly in the Datadog app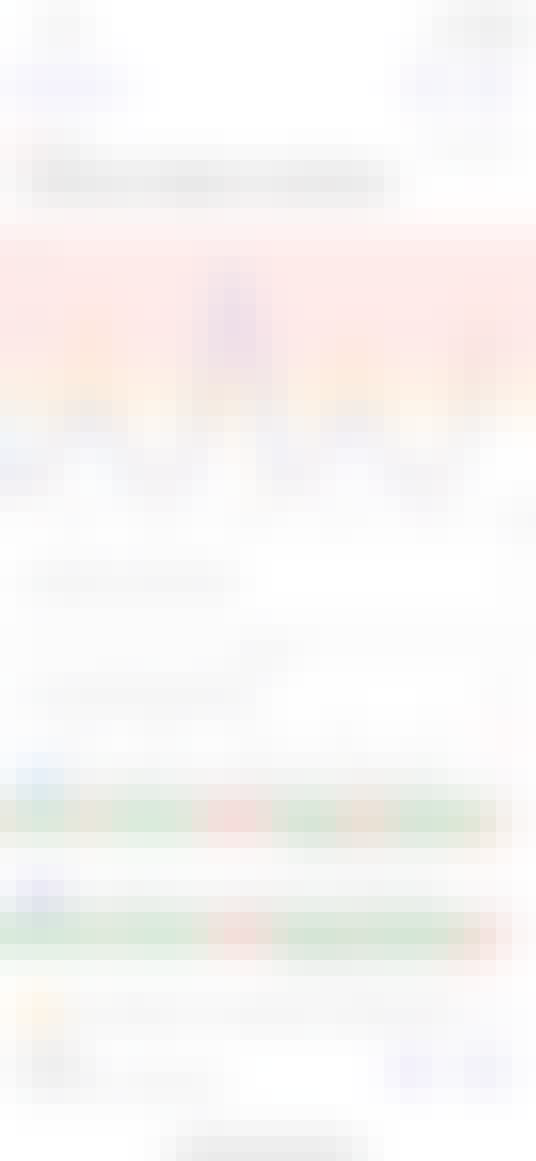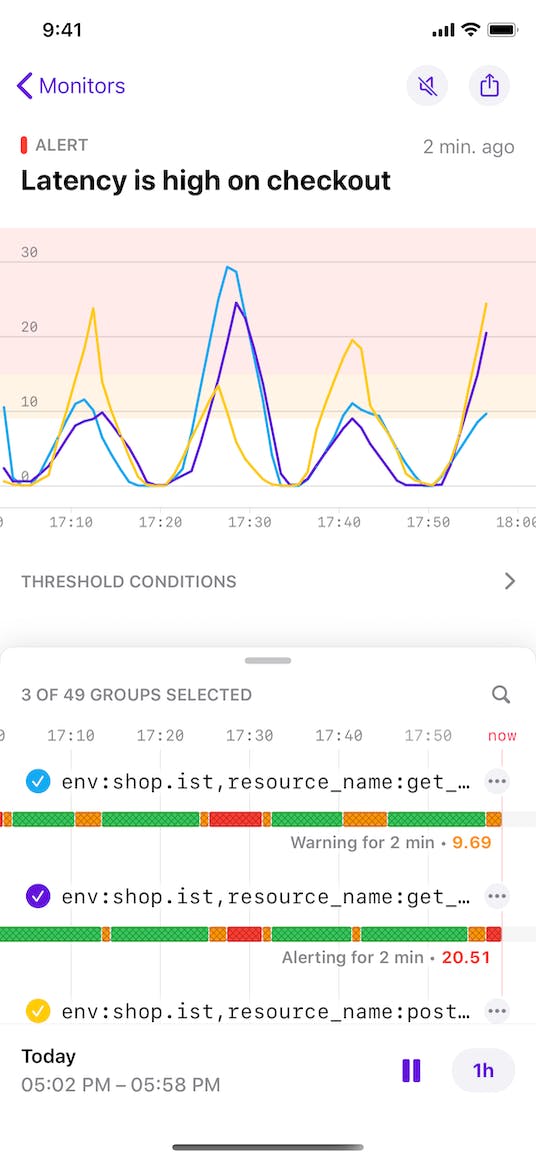 Plug-and-play with your existing workflow
Any communication or collaboration tool you depend on, Datadog integrates with.
Easily route notifications directly to Slack, Hangouts Chat, Microsoft Teams, and more
Automatically create and update custom Jira tickets so bugs don't fall through the cracks
Trigger and resolve incidents in PagerDuty, ServiceNow, and Zendesk
Send alerts to webhooks to enrich your existing workflows and trigger custom code