Single Sign On Now Available for Datadog using SAML
Do you want to log in to Datadog with your corporate credentials? Thanks to Datadog support for SAML (Security Assertion Markup Language), now you can. Configuring SAML for your Datadog account will let you and all your teammates log in to Datadog using the credentials stored in your organization's Active Directory, LDAP, or other identity store that has been configured with a SAML Identity Provider.
If your organization already uses SAML and you are an Admin for your Datadog account, you can configure Datadog to use your SAML Identity Provider for log in with three simple steps:
Once SAML has been enabled, you'll get a log in URL that is unique to your organization. Users in your organization can bookmark this unique URL and use that bookmark to log in to Datadog.
Here's an example of configuration of SAML in Datadog: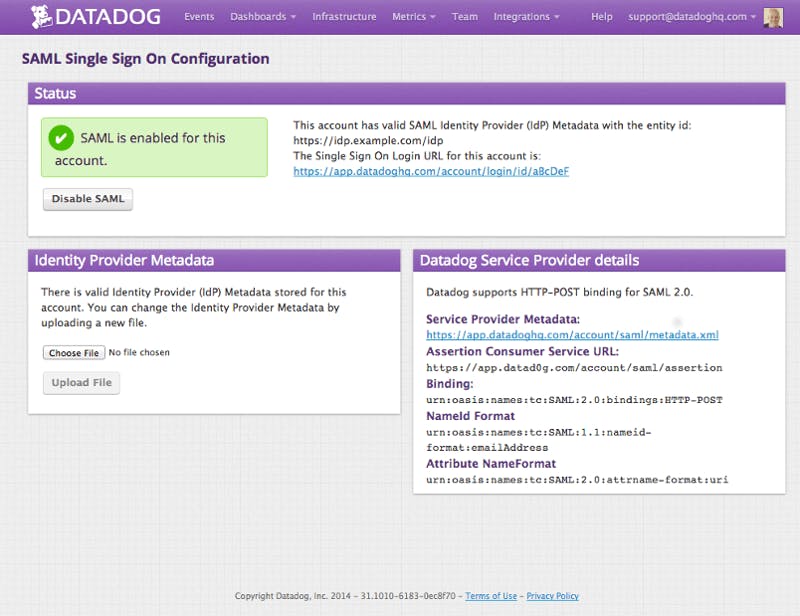 For more details about configuring Datadog to use SAML, please see the Datadog SAML guide.
If you're interested in learning about how Datadog can turn the massive amounts of performance data produced by your apps, tools and services into actionable insight, try it for free for 14 days.