Tips for Securing a New Office for your Growing Team
Working at Datadog for the past three years helping the company scale, I've encountered a problem that many fast-growing startups face: changing office-space to accommodate growing teams. This process can be a headache with all sorts of legal, financial, and logistical issues, but when done right it can yield fantastic results for a company and its people.
Last year, Datadog completed a move from an office in the Flatiron district fit for a scrappy startup to a full floor high atop the New York Times building in Midtown. The move was a big success, and in the process we gained a lot of wisdom that can be applied to any startup facing the same circumstances as they hire-up and burst at the seams in their current office.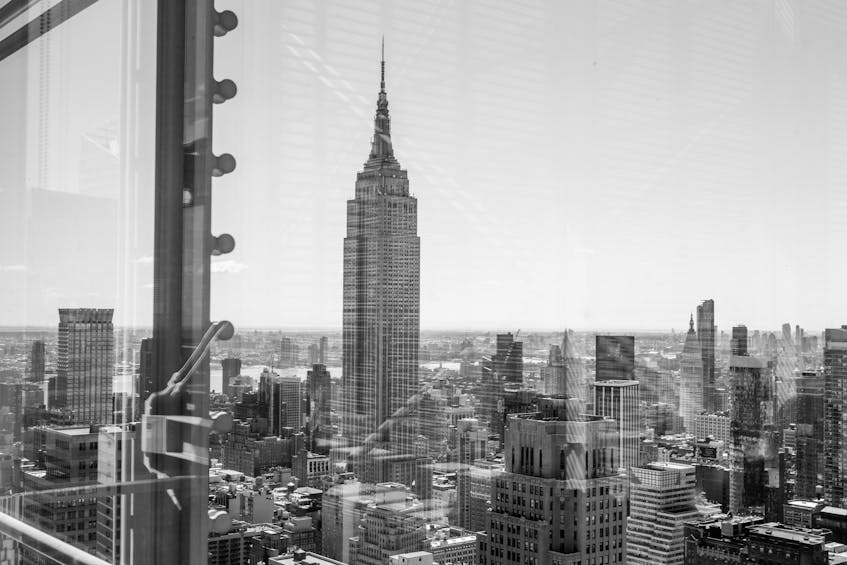 What I learned, above all, was to remember the human experience throughout the process. An office is about people, not stuff, which is easy to lose sight of in the mad dash of lease-signing and furniture-selecting. The best office is one where people can do their jobs with minimal interruptions, communicate openly, and look forward to showing up each morning.
Here are a few tips:
Finding a co-working space is quick and easy. Renting an office is very different and can take very, very long, depending on what you're looking for and whether construction is required.
First you'll need to find out how much space you'll need over the next couple of years, and what your budget is. Once you have these details in place, you'll need to find an excellent broker who can guide you through the process.
Next you'll want to decide whether to look at sublets only, direct leases, or both. Both options have many pros and cons.
If your startup is hiring rapidly, you could find a large space that can sustain your company's short and near-term growth plans and sub-lease portions of it as you grow. This has its advantages, allowing for longer occupancy periods, but also involves financial requirements that many startups can't or don't want to commit to. Don't make any assumptions here! Long term leases have killed companies.
The other option is to find a space that suits your short-term needs, but that includes the ability to either expand into contiguous office-space within the building, or the ability to terminate the lease if you decide to move offices as growth accelerates. Securing this optionality from landlords can be difficult, but the flexibility it provides is often necessary considering the uncertainty of startup growth. You could end up spending weeks negotiating what exactly is included in the termination penalty, and your contract should define precisely how everything is calculated.
Which direction you choose will be influenced by a variety of factors, but knowing what's best for your team before beginning your search will help make for a much more efficient process.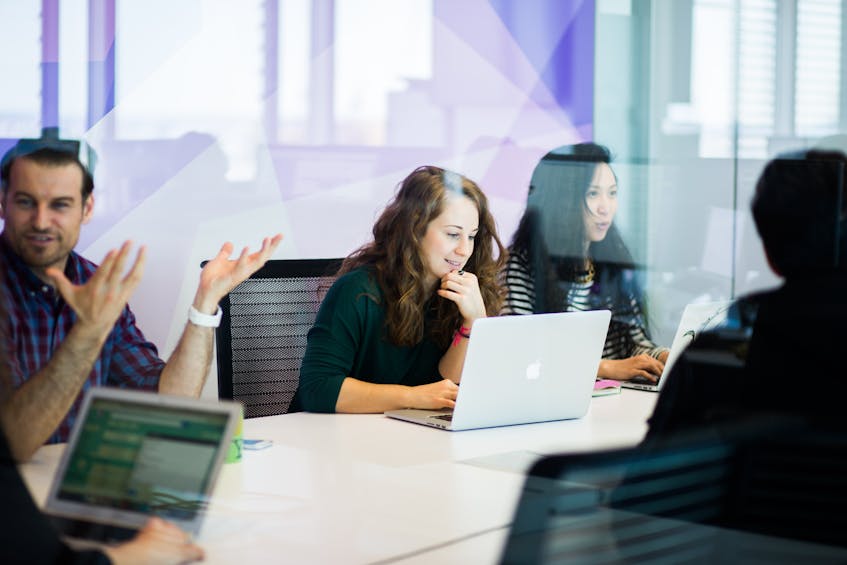 Once you've found the office of your dreams, you'll need to negotiate a lease with terms that will make those dreams a reality. Especially if you need a termination clause and/or expansion rights for more, ideally contiguous, office space, the negotiation process is make-or-break for your office-hunt. Come to the negotiation knowing what you can and can't budge on, and be prepared to make compromises when appropriate.
Most importantly, hire a great lawyer, one who has experience working in your local market and understands that market's given idiosyncrasies, i.e. what precisely constitutes "market" practices and thresholds in your city for the size of your deal. The lawyer won't be cheap, but you'll save money in the long-run by avoiding a bad lease that can hurt you down the road.
Congrats! You've found an office and signed the paperwork! Now comes the hard part–building out the space so that the finished product is a fit for all your teams. You'll need an architect, builders, and interior designers, whose expertise will guide you, but you must stay true to the needs of your team.
If you're unsure about certain aspects of office design, or are coming from a much smaller office that didn't provide you with relevant experience, reach out for help. While working on Datadog's office design we met with counterparts at New York startups Namely, SeatGeek and Squarespace to get their thoughts on general office and kitchen-design and layout at their new offices. We avoided costly mistakes as a result.
Don't underestimate how much time, planning, and thought is required for even the most mundane-seeming decisions. We tested water-fountains across several Manhattan locations by timing how fast they filled up an average-sized water-bottle, so we would choose a machine that mitigated lines in the kitchen. Of course this included testing the actual water pressure too.
Or take coffee, for example, the required fuel for any startup. At Datadog's new office, we spec'd out a section of our kitchen that accounted for multiple machines (hot coffee, cold brew, Nespresso and espresso), easy mug-retrieval, and clear-paths to the fridge for dairy, sugar and ice. We also had to consider power and water sources operating behind the scenes. All of this made for a surprising amount of logistical legwork, but the planning and thoughtfulness paid off. Getting a morning brew at Datadog is a smooth and people-friendly process.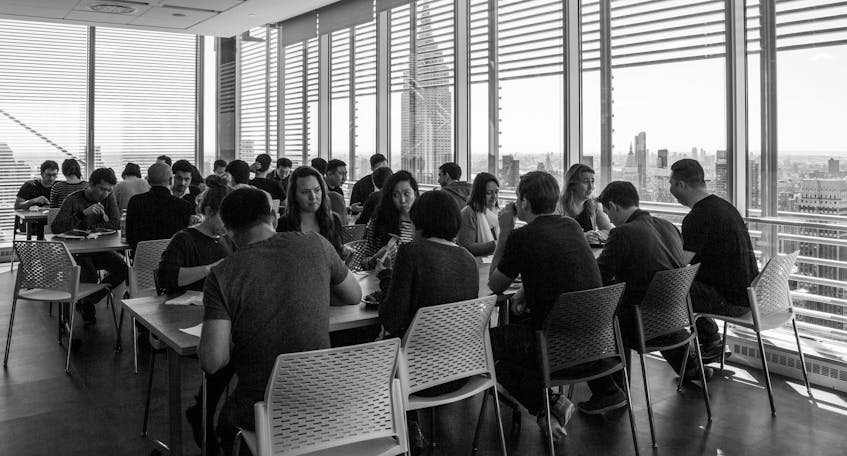 When it came time to actually move all of our stuff from one office to the other, we approached the task with maximum speed and discretion in mind. I kept the team responsible for the project small, so only a few people reported to me and so that I was aware of all operational details. This allowed us to move fast, make quick decisions, and share information freely.
We planned the move for a weekend, and supervised the process ourselves. We kept things swift, and did the heavy-lifting outside of work hours, specifically so we could avoid unneeded disruption. For our entire team, it was like magic–on Friday they said goodbye to their old office and on Monday they said hello to a new office with new furniture, new technology, and new appliances, all ready and waiting to be utilized.
Though this is step five, it's part of the entire process–you need to assume that the unexpected will come up, and put plans in place for when it does come up. With every decision you have to make, spend time thinking about various scenarios that could arise. You can't always predict the future, but you can make the world's randomness a little bit easier to deal with.
For Datadog's move, we did extensive IT-testing before our team transitioned, to make sure that things like phones, wifi and printers worked under a variety of conditions. We made a guide with detailed instructions on how to use the new ID-cards for our office-building, so the team could enter without hassle on day one.
Each of these may seem like a small project, and compared to an extensive lease review, they were. But by working out these kinks in advance, and by planning for as many of these little things as possible, we made the office transition an easier process for everyone.
And the related, final lesson–you'll be making changes, and figuring out new things about your office, well after you move in. It's been almost a year since Datadog moved into the New York Times building and we're still looking for things that can be improved. Building an office for the human experience is an ongoing effort, but one that pays dividends in a safe, happy and productive team.