Datadog Spotlight: Jackie Chua
We're excited to feature Jackie Chua, a Recruiter II based out of New York, for the latest installment of our Datadog Spotlight series. In her role, Jackie scours the talent pool to source and identify new, high-quality candidates for positions on Datadog's Marketing and G&A teams. We spoke with Jackie about her journey to Datadog, how she has grown alongside the teams she supports, and how she achieves success in her role. This is what she had to say.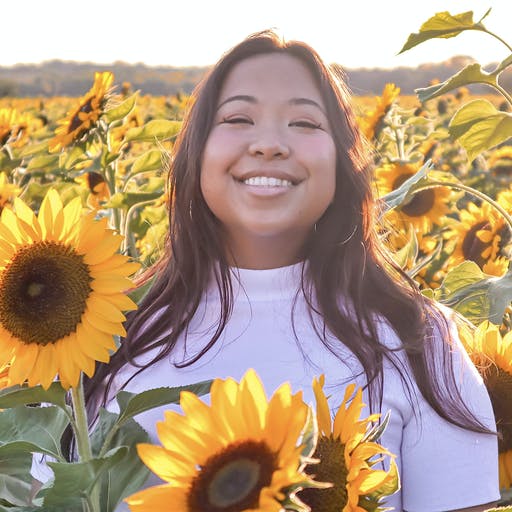 Tell us about your journey to Datadog.
I started off my career as an agency recruiter supporting tech companies and startups across the United States, and Datadog always came up in conversations about top companies. Let me tell you, the positive hype I heard about Datadog before joining was an understatement—it's even better than you hear! During my interviews, I got to meet with so many team members who spoke highly of the company, as well as their career growth since they started working here. The energy, culture, and opportunity for immediate impact really sold me.
What does a day in your life as a recruiter look like?
As a recruiter, I spend my time strategizing with stakeholders on how we can build out their teams. I learn the ins-and-outs of the roles they're hiring for, as well as what they need to grow their team at scale, and then I start looking for the best leads. From there, I'm able to chat with candidates from across the globe and tell them about the amazing opportunity and value that exists at Datadog. On top of those day-to-day tasks, I also help mentor new hires across our Business Recruiting teams.
What's one challenge you've faced at Datadog, and how did you overcome it?
My biggest challenge coming into Datadog was transitioning from agency recruiting to in-house recruiting. I was always kind of "backstage" as an agency recruiter, so learning how to collaborate with stakeholders and have a true, front-and-center presence was a bit of a mental hurdle. I partnered with my manager and shadowed other recruiters on my team who came from similar backgrounds to learn how they deal with difficult situations. When I made my first hire and saw the impact of my work on the business, my mindset completely shifted. I was hooked!
How have you grown in your career at Datadog?
I always tell my candidates that I've learned more here at Datadog than I have in any other role. Every day brings a new challenge, and the opportunities for growth are endless. I went from being so nervous on my first intake to enabling new hires, creating more standardized processes across our teams, and even sitting in on capacity planning meetings. Additionally, our Recruiting team recently held a multi-day summit, where I had the pleasure of leading a training session on "working smarter." In this session, I helped my teammates understand how to optimize their workdays, toolsets, and interactions with stakeholders at every step of the recruiting process. It's been so rewarding to receive messages from other recruiters about how they've implemented similar workflows to help them get through their busiest weeks.
How do you support diversity and equity in hiring?
As both a woman and a person of color in recruiting, diversity is of the utmost importance to me. We need to understand where we are falling short and how we can improve to become more inclusive across all levels. I try to think beyond the frame of the typical diversity criteria, such as ethnicity and gender, and also consider things like veteran status and diversity of thought. I am excited about the opportunity to bring more diversity to Datadog, and in the past few months, I have had the pleasure of hiring three women as Associate General Counsel, Securities; Chief of Staff, People Operations; and Director, People Operations PMO. I am grateful to have been able to help create more balance across leadership roles, and I look forward to seeing their impact on our rapidly scaling organization.
Datadog is growing, and we're looking for people to join our teams around the world. Learn more about open roles—and about #DatadogLife—on our Careers page.