Datadog Spotlight: Benjamin Fernandes
This month, we're excited to feature Benjamin Fernandes for our Datadog Spotlight Series. Benjamin is a Paris-based Engineering Director for APM Distributed Tracing and Error Tracking, and he began his engineering career as an intern at Datadog. We sat down with him to talk about his career growth, the opportunities that exist for Datadog interns, and how company values have shaped his experience. Here's what he had to say.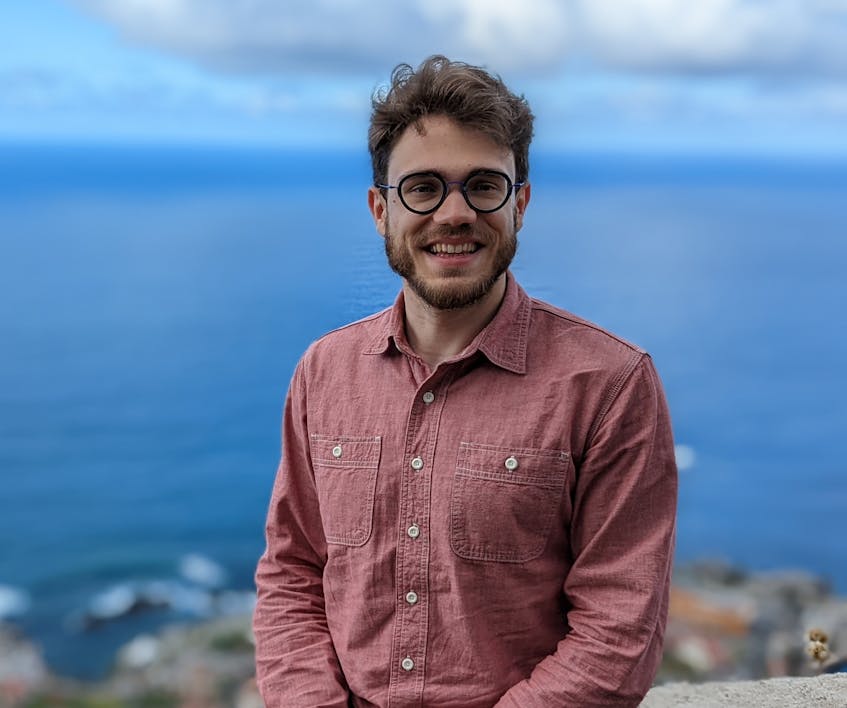 How have you grown in your career at Datadog?
I joined Datadog in January 2013 for a gap year engineering internship, and I eventually returned for a full-time position the following year in the New York office. Since then, I have been able to grow in my career from an entry-level engineer to an Engineering Director! In 2015, I began my work on the APM product, and about two years later, I was promoted to the APM Engineering Team Lead. In 2020, I became the Engineering Director for APM, which means I am responsible for managing engineers across Europe for both APM Distributed Tracing and Datadog Error Tracking. These career developments have given me lots of opportunities to grow my skill set. For instance, I have learned how to build large-scale distributed systems and work with both customers and product managers to build useful features for the Datadog platform.
I also had the opportunity to move from New York to Europe to help open the Datadog Paris office! This move not only allowed me to experience a new culture, but it also gave me the chance to learn about the whole process of creating a new office, from recruiting to logistics and beyond.
What kind of impact can Datadog interns have on the company?
Datadog interns contribute to the business in the same way that full-time employees do! Interns go through a similar onboarding process, and they work on goals and projects from the same backlog as our full-time engineers. For example, as an intern, I was able to build a new processing pipeline to rasterize SVG images to PNG, and another fellow intern built a rate limiting system. These systems grew 30 times over five years, and they are still running today. While the pace of onboarding is a little slower for interns, they aren't relegated to working on unrelated side initiatives—they really do have the opportunity to build and contribute valuable features to Datadog.
Tell us about a time you felt truly supported by colleagues, leadership, or teammates.
To be honest, I feel supported by my colleagues every day. But in terms of a specific example, I had to drive a project on researching and developing a new backend with new sampling capabilities for APM tracing. It was an incredibly energizing experience because everyone on the team was in full support of one another and totally excited by the same goal. My manager at the time gave us the autonomy to drive the project, while still providing rich guidance and feedback along the way.
I also had full support from my management team when I moved from being an individual contributor to a management position. I wanted to learn more about how a company is actually organized and improve on my soft skills. And because of their support, I now better understand how decisions are made and how to best prioritize my time and mental energy.
How would you describe the Datadog culture?
As we've grown, our core values have remained the same: be open, be pragmatic, and be honest. We all still focus on being enthusiastic about helping our customers in the right way, too. I think we have also managed to maintain a good balance between a professional and friendly environment. A lot of my teammates are both personal friends of mine and people whom I would recommend professionally.
What advice do you have for candidates thinking about joining Datadog?
Datadog is a great place to grow as an engineer. Our customers' businesses depend on our ability to process trillions of data points in real time, which sets the bar very high for all engineers at the company. It is also a unique place to learn more about the global software engineering ecosystem. Since Datadog monitors many products and integrations, engineers have the opportunity to gain exposure to a wide range of technologies that goes beyond those that we use every day.
Datadog is growing, and we're looking for people to join our teams around the world. Learn more about open roles—and #DatadogLife—on our Careers page.