Join us at Datadog Summit Sydney
Datadog is built on community—from the engineers and SREs whose feedback helps us constantly improve, to the developers who share integrations that broaden the Datadog ecosystem. Datadog Summit is our celebration of community.
We're excited to be back in person! Our next Datadog Summit will be held on August 16 in Sydney. We hope you'll join us to meet and learn from others in the community, as well as from the Datadog team.
At the summit you'll hear from engineers and developers who were able to transform their organizations by building cultures of observability. This is an opportunity for you to learn from other users, such as ones from Australian companies Canva and SEEK. You'll also receive practical advice from community members who use data and insights from Datadog to improve system performance, security, and reliability.
At Datadog Summit Denver, Brian Lokey, Engineering Leader at Kandji, shows how they empower their developers to get things done while significantly scaling up the size of their team.
The Datadog team will be there to show off our latest product features and answer your questions so that you can get even more from the Datadog platform.
Ara Pulido shares what we learned as we scaled our Kubernetes clusters, the contributions to Kubernetes we made along the way, and how you can apply those learnings when growing your Kubernetes clusters from a mere handful to hundreds or thousands of nodes.
Datadog Summit will feature hands-on workshops covering infrastructure monitoring, distributed tracing, log management, and more—giving you real-world insights that allow you to understand how your systems are performing, and how to quickly find and resolve issues.
Datadog Summit workshops include:
Intro to Datadog - SRE: Our introductory training workshop will take you from Datadog novice to Datadog pro. We'll show you the essential features of Datadog and how to get the most out of them. This course focuses on scenarios most relevant to SREs.
Using Log Management with Metrics and Traces to Improve Developer Productivity: Become an expert in building observability with log data. This workshop will walk you through best practices for log collection, processing, and retention. We'll then dive into scenarios that will help you analyze data from multiple sources by using Log Management's powerful search and analytics capabilities.
Delivering High Quality Software with APM and Distributed Tracing: In this workshop, you will instrument an application with Datadog APM. You'll then identify the source of performance issues within Datadog. Once you've discovered these issues, you'll release a new version of the application, and ensure the application performance improves.
Measuring Core Web Vitals in Production: Core Web Vitals (CWVs) have become the standard measurement of UX quality and search engine ranking across the web. CWVs are central to monitoring an application's frontend performance in production, and they can also provide crucial insight into the user experience. This workshop will help you understand the fundamental set of CWVs, monitor standard CWVs for a web application, mitigate issues that create poor CWV scores, and set up automated alerts to notify your team if a CWV score falls below an acceptable threshold.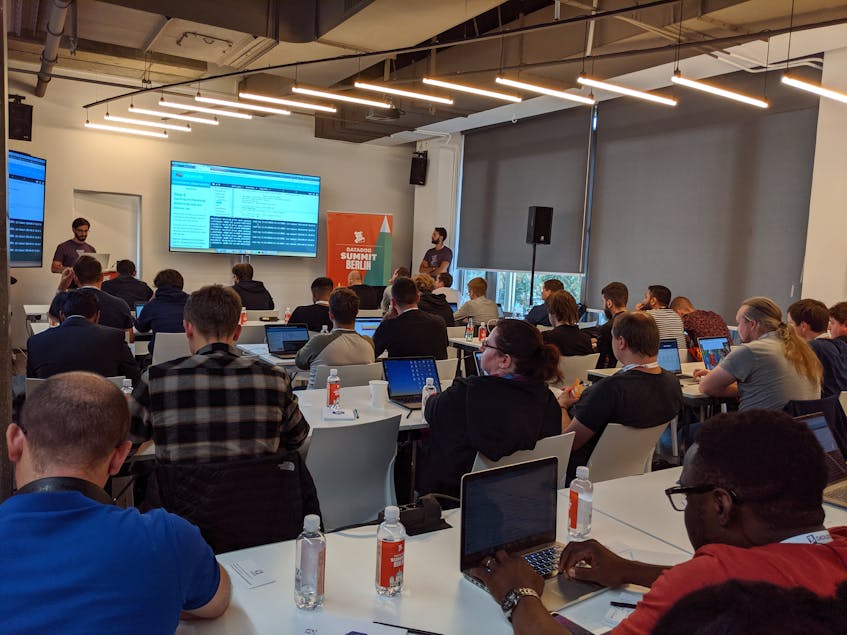 Datadog Summit will be held at the Four Seasons Sydney. Although the Summit is a free event, space is limited, so RSVP now to reserve your seat!