Join us at Datadog Summit Seattle
Our next Datadog Summit will be held on April 16 in Seattle. Summit is our celebration of community—from the engineers and SREs whose feedback helps us constantly improve, to the developers who share integrations that broaden the Datadog ecosystem. We hope you'll join us to meet and learn from others in the community, as well as from Datadog staff.
At the summit you'll hear from engineers and developers who were able to transform their organizations by building cultures of observability. You'll also receive practical advice from community members who used the data and insights from Datadog to improve system performance and reliability.
At Datadog Summit Austin, Joaquin Casares shared tips for efficiently troubleshooting Cassandra.
Datadog staff will be there to show off the latest product features and answer your questions so you can get even more from the Datadog platform.
Alan Scherger (HomeAway) and Michael Gerstenhaber share how the HomeAway team monitors their Mesos clusters and Docker workloads at scale.
Datadog Summit will also feature hands-on workshops covering infrastructure monitoring, distributed tracing, and log analytics—the three pillars of observability that allow you to understand how your systems are performing and to quickly find and resolve issues. For Seattle, we're unveiling a new workshop, where community members can build their own Datadog integration.
Datadog Summit workshops include:
Intro to Datadog: Go from Datadog novice to pro in our accelerated training. We'll show you the essential features of Datadog and how to get the most out of them.
Datadog APM: Learn how to instrument your applications to spot dependencies between your services and quickly identify performance bottlenecks.
Reducing MTTR with Log Management: See how you can not only drill down into logs to discover how and why issues occurred, but also uncover patterns and trends using your log data.
Building a Datadog Integration: Learn how to create an integration for your software with Datadog, adding even more visibility to your applications.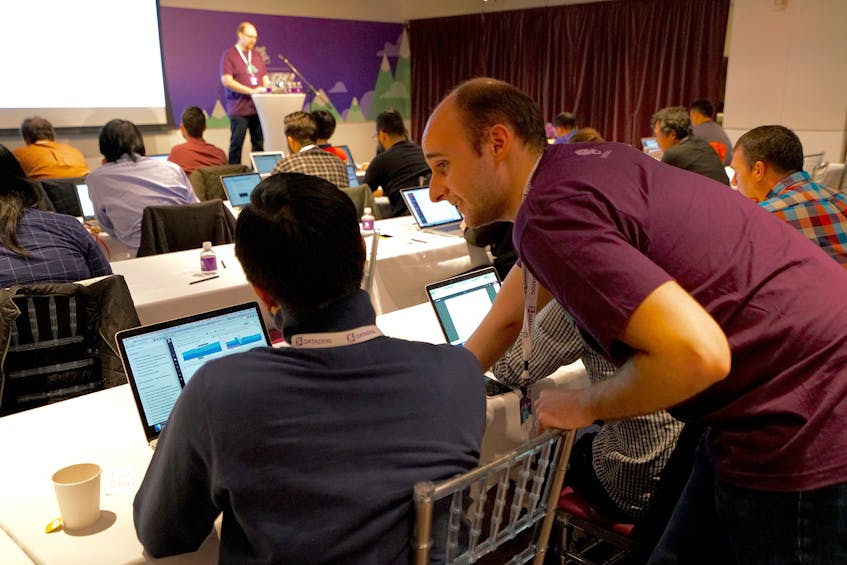 Datadog Summit will be held at the Loews Hotel right by Pier 55. Although the Summit is a free event, space is limited, so RSVP now to reserve your seat!