Datadog acquires Cloudcraft
A well-designed cloud architecture is essential to ensure that the underlying infrastructure stays operational, within budget, and compliant over time. These days, organizations are rapidly spreading their infrastructure across a broad, complex mesh of interconnected resources and services. It can be difficult to make high-level decisions about the design and management of these systems. This is why many organizations are now turning to cloud infrastructure modeling tools. We're pleased to announce that Cloudcraft—a powerful real-time cloud infrastructure modeling solution—is joining Datadog.
Cloudcraft offers real-time visualization of cloud infrastructures, enabling users to build dynamic architecture models that detail configurations, cost, and inter-service interactions. Cloudcraft is optimized for cloud platforms, instantly analyzing service relationships to populate a system architecture diagram. When your architecture changes, Cloudcraft automatically detects the new infrastructure and updates your diagrams accordingly. Adding Cloudcraft's diagramming helps developers use data to inform responsive, robust, and secure changes to production. Cloudcraft is also highly collaborative, enabling teams to easily share and edit diagrams online and then export to docs, wikis, and presentations.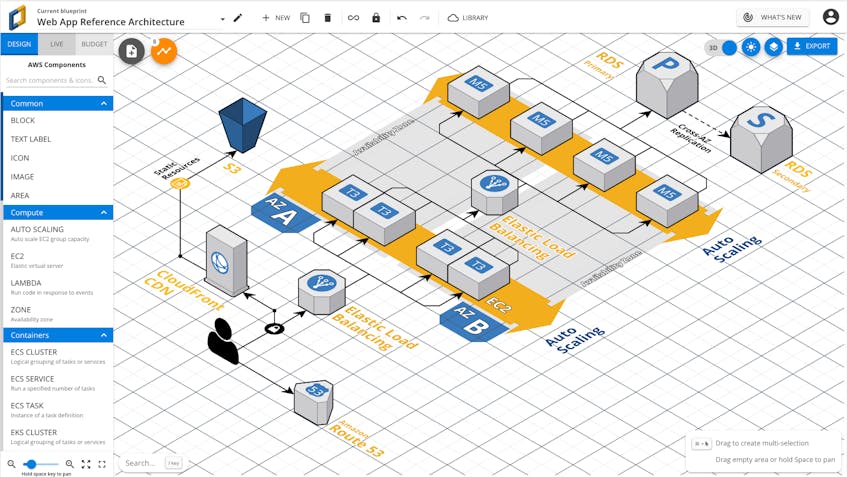 We are pleased to welcome the Cloudcraft team to Datadog, and we look forward to working together to provide our customers with robust, dynamic architecture diagrams. Combining Datadog's real-time observability data with Cloudcraft will allow customers to shift monitoring even further left, supporting cloud migrations, container adoptions, and other common architectural changes. For more information, check out our press release—and stay tuned for future updates!