Monitor Microsoft Azure Stack HCI with Datadog
Hyperconverged infrastructure (HCI) gives organizations more flexibility and control when building and securing their virtualized on-premises environments. Microsoft's Azure Stack HCI is an operating system-as-a-service built for HCI backends that lets organizations deploy and manage their virtualized resources alongside any Azure infrastructure they are running. Azure Stack HCI implements familiar Microsoft tools like Powershell and System Center, along with built-in integrations with Azure services like Update Manager, Backups, and Policies. And with new offerings like AKS on Azure Stack HCI hosting capabilities, it can help you modernize your workloads locally while also preparing them to be easily shifted to the cloud.
Using Datadog, you can collect and monitor key metrics, traces, logs, and more from across your entire Azure infrastructure and applications, including your virtualized resources running on Azure Stack HCI.
Datadog supports your Azure Stack HCI ecosystem so you can get full visibility into every layer of your environment. Deploy the Datadog Agent to all of your VMs and containers to collect system and application metrics, logs, traces, and processes. Get insight into the end-to-end performance across your entire stack, from real or synthetic user interactions, all the way down to infrastructure health and code-level profiling. And, Datadog's more than 650 integrations include key Microsoft technologies like SQL Server, IIS, and APM support for .NET applications. With Datadog, you can visualize, alert on, and correlate health and performance data for every component in your Azure Stack HCI environment.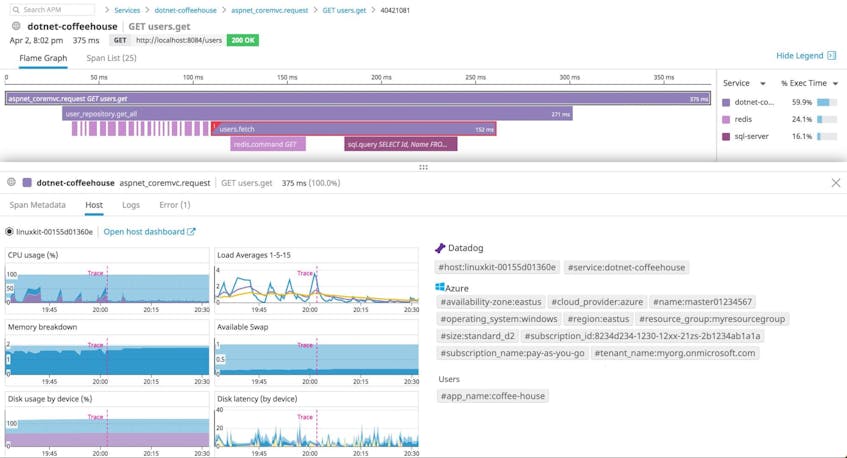 Azure Stack HCI implements several Azure features for cluster management. Datadog integrates with the full range of Azure services, so you can get visibility across these hybrid scenarios. For example, Azure Backups lets you backup your VMs to the cloud in an Azure Recovery Service Vault. With Datadog's Azure integration, you can forward Azure Activity Logs to Datadog to monitor when backups occur and alert on any backup failures that might put you at risk of data loss.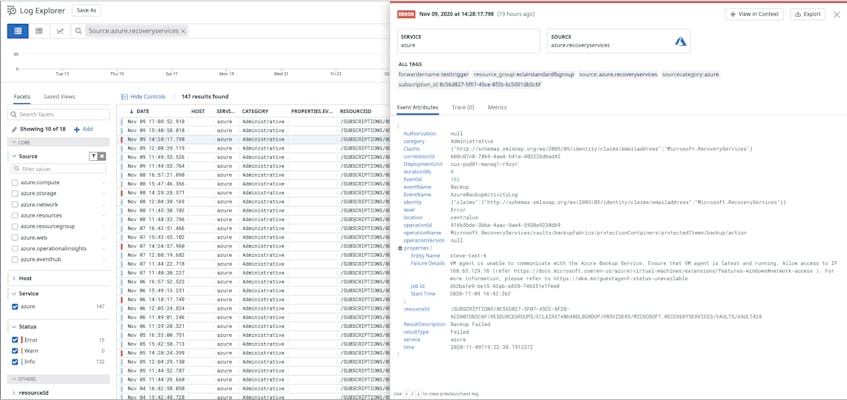 If you are using Azure Stack HCI to build and manage a hybrid environment with compute resources split between on-premises datacenters and Azure, Datadog gives you out-of-the-box visibility into the health and performance of all your resources side by side. If you're looking to modernize workloads to run in Kubernetes or begin shifting to the cloud, using Datadog as a single pane of glass can provide you the observability to move forward with your cloud migration confidently.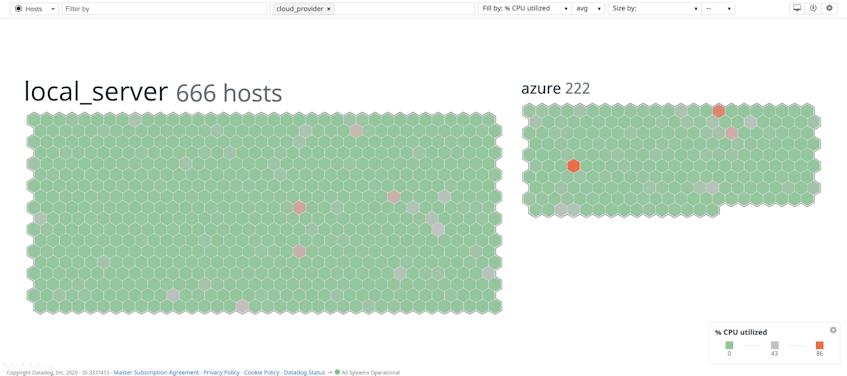 With Datadog's support for Azure Stack HCI and the full range of Azure services, you can monitor your entire Azure ecosystem, whether you are running on-premise datacenters or a hybrid solution. If you're not already using Datadog, sign up today for a 14-day free trial.