200+ TURN-KEY INTEGRATIONS, INCLUDING
Real-time visibility
Create drag-and-drop dashboards to graph, analyze, correlate, and compare performance metrics and events.
LEARN MORE
Tracing to visualize your apps' performance
Track time spent by your Go, Python, and Ruby apps processing single operations
Identify bottlenecks in your apps with full latency breakdowns
Drill down into flame graphs for request-level details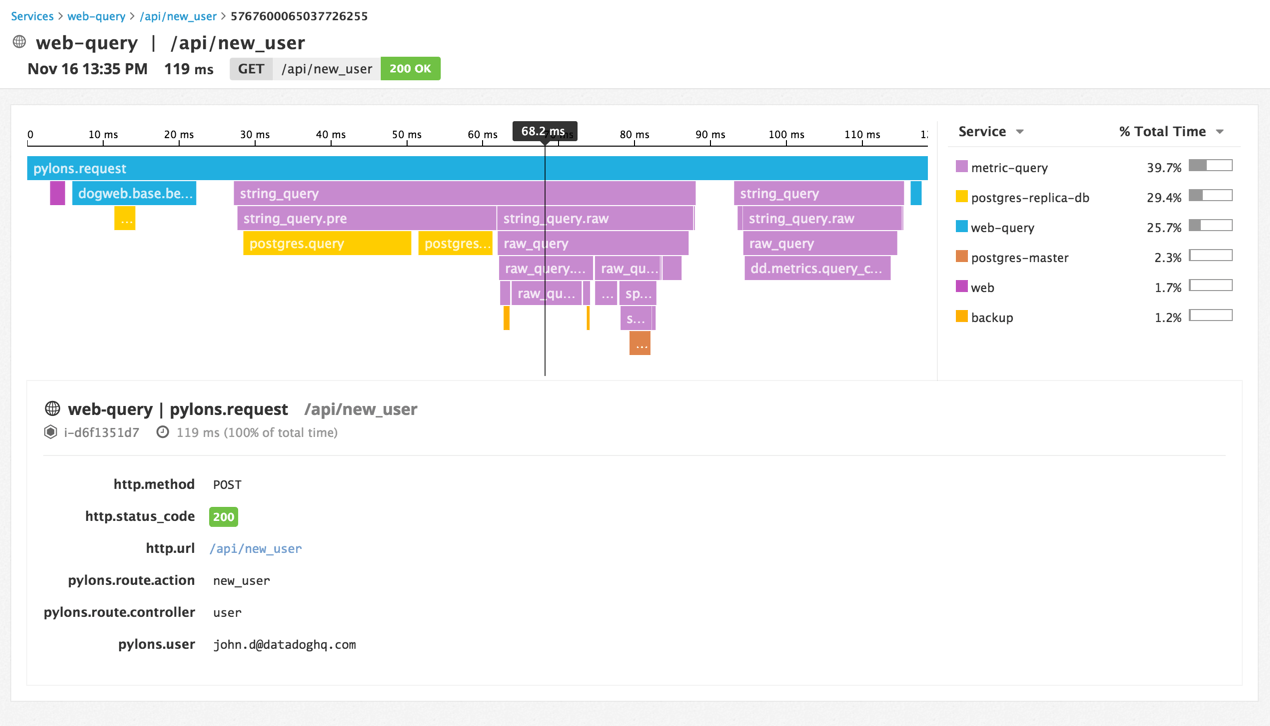 Alerts
Alert on uptime, thresholds, automatically detected outliers, anomalies, and more
Add context to your alerts and notify team members through Slack, PagerDuty, and other tools
Alert on subsets of your data or exclude certain hosts
LEARN MORE
Built for cloud-scale
Datadog auto-enrolls, tags, and aggregates data from new hosts as your cloud infrastructure grows.
Collaboration
Collaborate on events and outages in real-time. Reference historical conversations to understand how an issue evolved.
---
LOVED & TRUSTED BY THOUSANDS
Datadog takes care of the complex task of managing a metrics back-end. Instead of figuring out how and where to store data, we get to focus on actually using the data to make better decisions.
Arup Chakrabarti
Head of Operations Engineering, Pagerduty