Published February 2020
"Serverless" may be a buzzword, but it's not an empty one. Less than five years since it launched, AWS Lambda has already been adopted by nearly half of companies with infrastructure in AWS. In this report, we examine the serverless usage of thousands of companies to provide a look at how (and how much) serverless is being used in the real world.
Serverless eliminates the need to provision and manage infrastructure components (e.g., servers, databases, queues, and even containers), allowing teams to focus on code while minimizing their operational overhead. This report will focus specifically on a subset of serverless known as functions-as-a-service (FaaS), which provides the same pay-as-you-go model that defines the public cloud, but at the level of "functions" rather than infrastructure components. Functions are simply pieces of code that perform a discrete unit of business logic when invoked by a user request or some other event.
For the purposes of this report, we focus on AWS Lambda, which at the start of 2020 is the most mature and widely adopted serverless platform in our user base and beyond. In future editions of the report, we may examine serverless offerings from other providers, such as Google Cloud Platform and Microsoft Azure.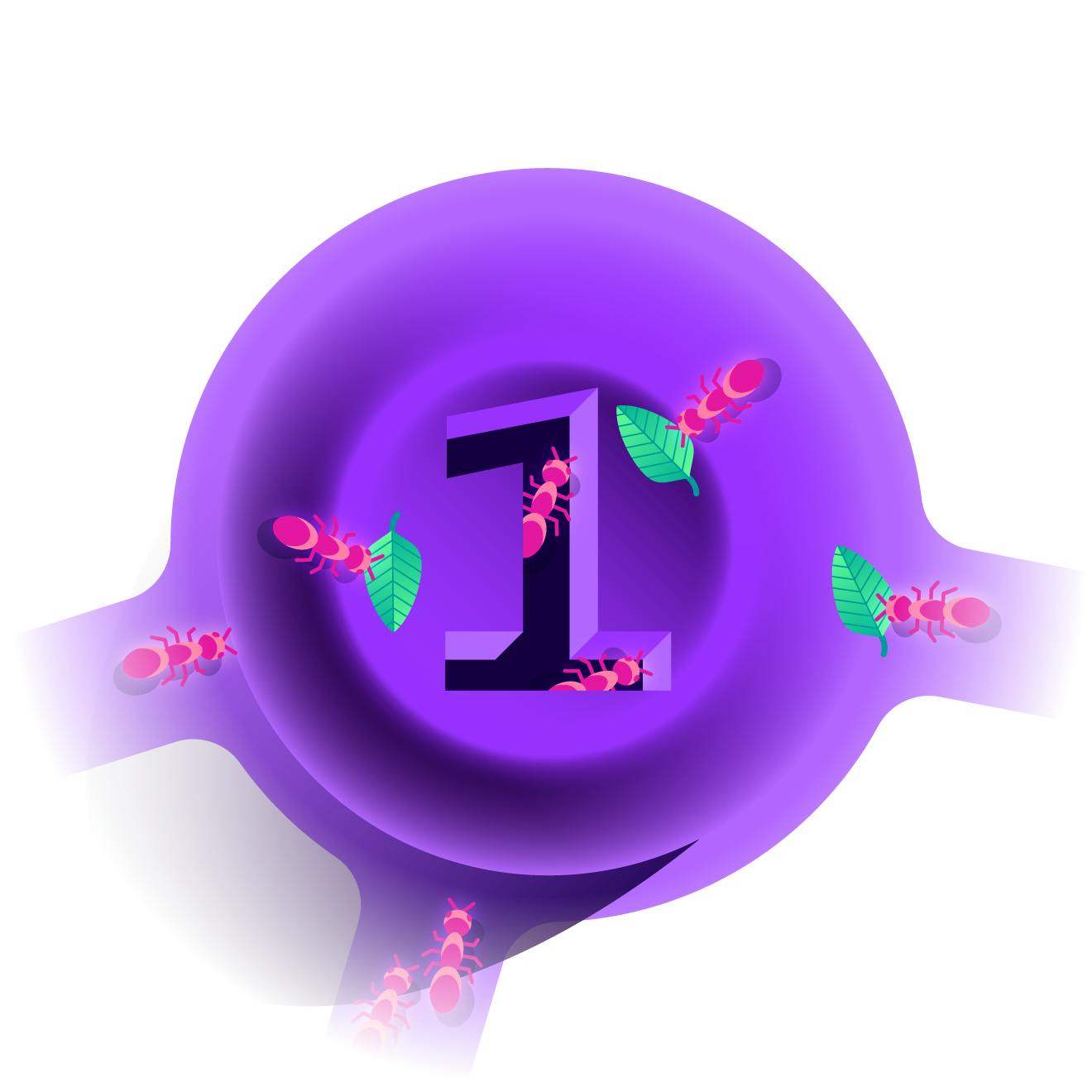 Half of AWS users have adopted Lambda
At the dawn of 2020, Lambda is no longer a niche technology. Nearly half of Datadog customers that use Amazon Web Services have now adopted Lambda. (See the Methodology section below for how we define Lambda adoption and AWS usage.) This adoption rate, along with the breakdown of Lambda usage by environment size (covered in the next fact), shows that Lambda is no longer limited to cloud-native early adopters or niche use cases. On the contrary, serverless functions are now in widespread use across a variety of companies with an infrastructure footprint in AWS.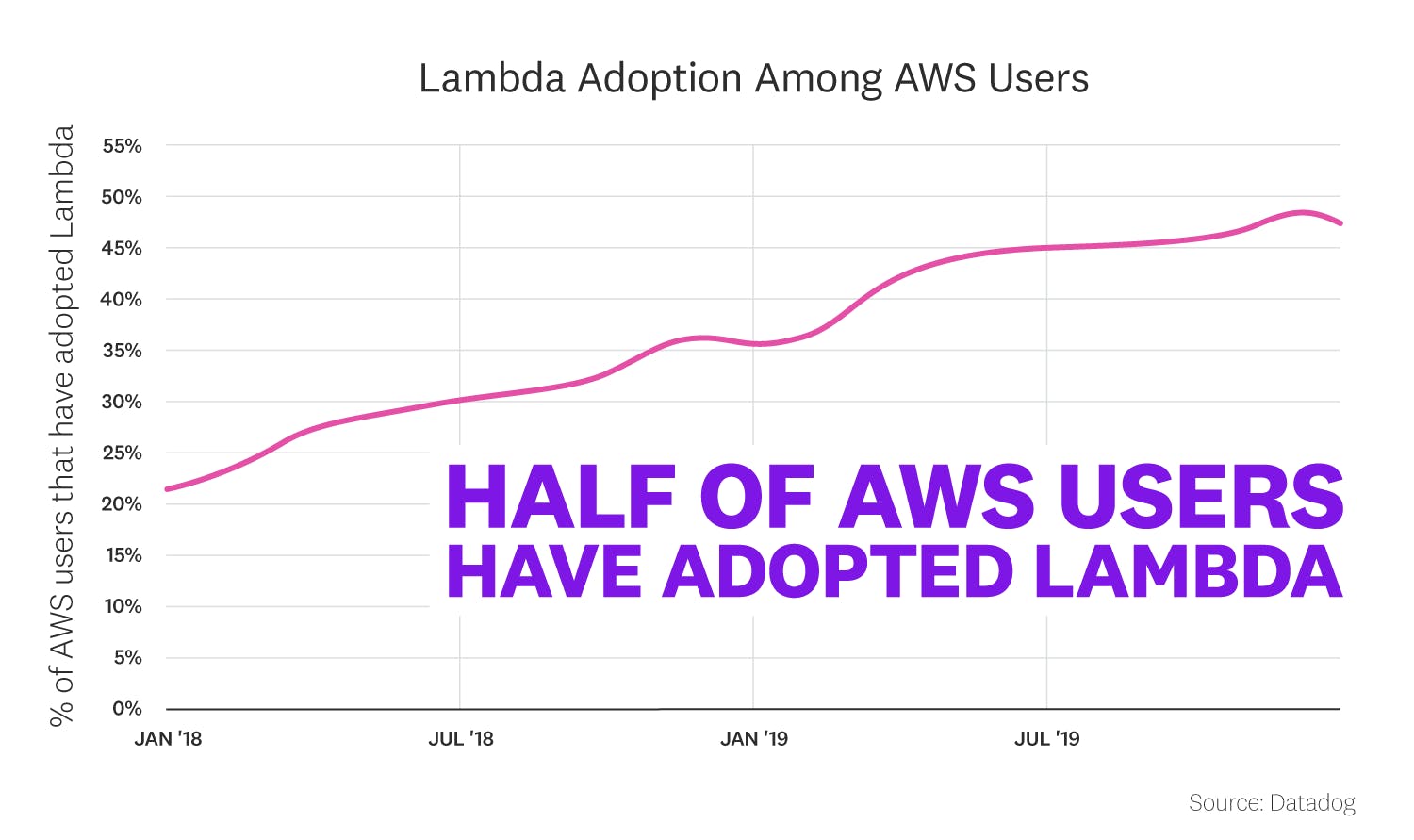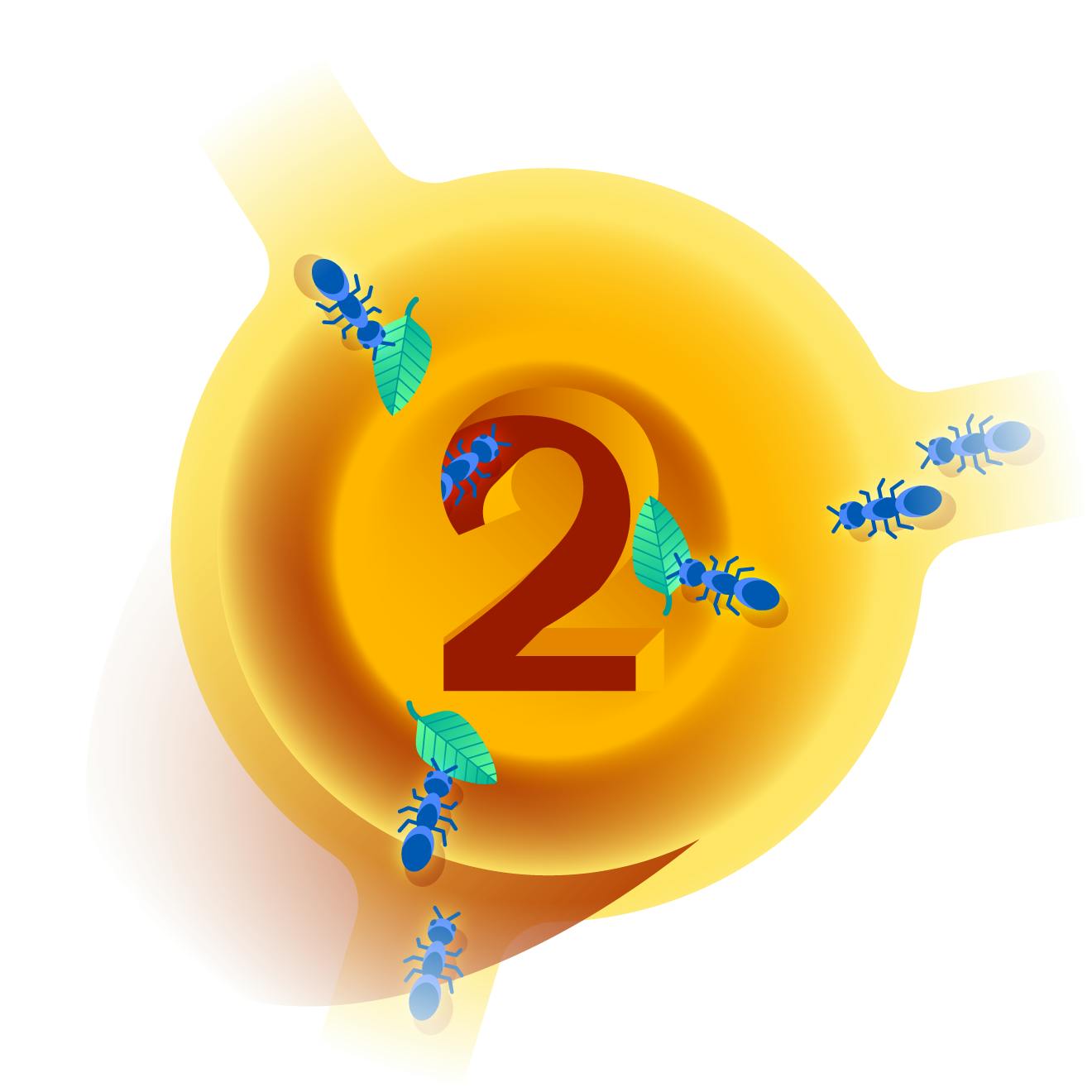 Lambda is more prevalent in large environments
Perhaps surprisingly, the widespread adoption of Lambda has not been driven by newer, smaller companies. Rather, we see a clear correlation between Lambda adoption and the scale of a company's infrastructure environment, whether that environment is primarily servers, containers, or serverless functions. (See the Methodology section below for more on these size distinctions.) Among the companies with the largest infrastructure footprints, more than three quarters have adopted Lambda.