In the last week we identified 37,000 unique users. We would not have been able to detect this fraudulent activity in real time in such an effective manner without Datadog Security Monitoring.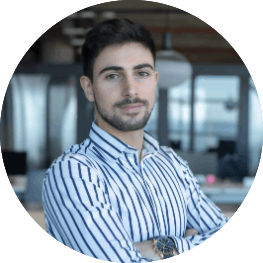 Santiago Rosenblatt
Head of Information Security, PedidosYa
Our developers and operations already rely on Datadog for observability, so we've been looking to leverage this comprehensive data for security. With Datadog's Security Monitoring product, our AppSec team can analyze authentication events across all our applications with a single set of rules.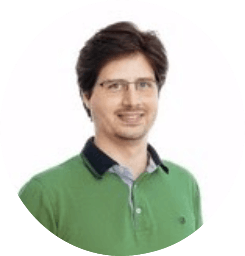 Martin Strýček
Head of Infrastructure, Kiwi.com
Datadog Security Monitoring provides end-to-end security visibility for dynamic cloud environments. Easily track your compliance posture and correlate all runtime events, application and service logs, and more. Developers, security, and operations teams can leverage detailed observability data to accelerate security investigations in a single, unified platform.
Security for dynamic environments
Break down silos between developers, security, and operations teams
Detect threats in real time across dynamic cloud environments
Leverage detailed observability data to accelerate security investigations
400+ vendor-supported integrations
Achieve full security visibility across your applications, network, and infrastructure
Start ingesting security data in minutes with hundreds of built-in integrations like AWS CloudTrail, Okta, and G Suite
Investigate security threats in a single pane of glass with detailed observability data: metrics, traces, logs, and more
Real-time threat detection
Detect potential threats across the full stream of ingested observability data
Analyze all your data, without the cost of indexing and retaining everything
Alert on malicious or anomalous patterns as data is received in real time
Out-of-the-box detection rules
Improve your security posture with default detection rules that flag attacker techniques and misconfigurations
Enable default detection rules, mapped to the MITRE ATT&CK® framework and compliance frameworks
Write your own custom rules without learning a proprietary query language
Analytics & collaboration
Correlate security signals and collaborate on investigations
Quickly filter security signals using attributes like severity level, the MITRE ATT&CK® technique, or any associated entity, such as an attacker's IP
Integrate with Slack, PagerDuty, or any collaboration tool to quickly loop in relevant teams for faster investigations
Retain all security signals for 15 months to correlate them and identify trends over time