Put Mobile Application Monitoring in Context
Seamlessly conduct root cause analysis by navigating between logs, metrics, and traces.
The Essential Monitoring and Security Platform for the Cloud Age
Datadog brings together end-to-end traces, metrics, and logs to make your applications, infrastructure, and third-party services entirely observable.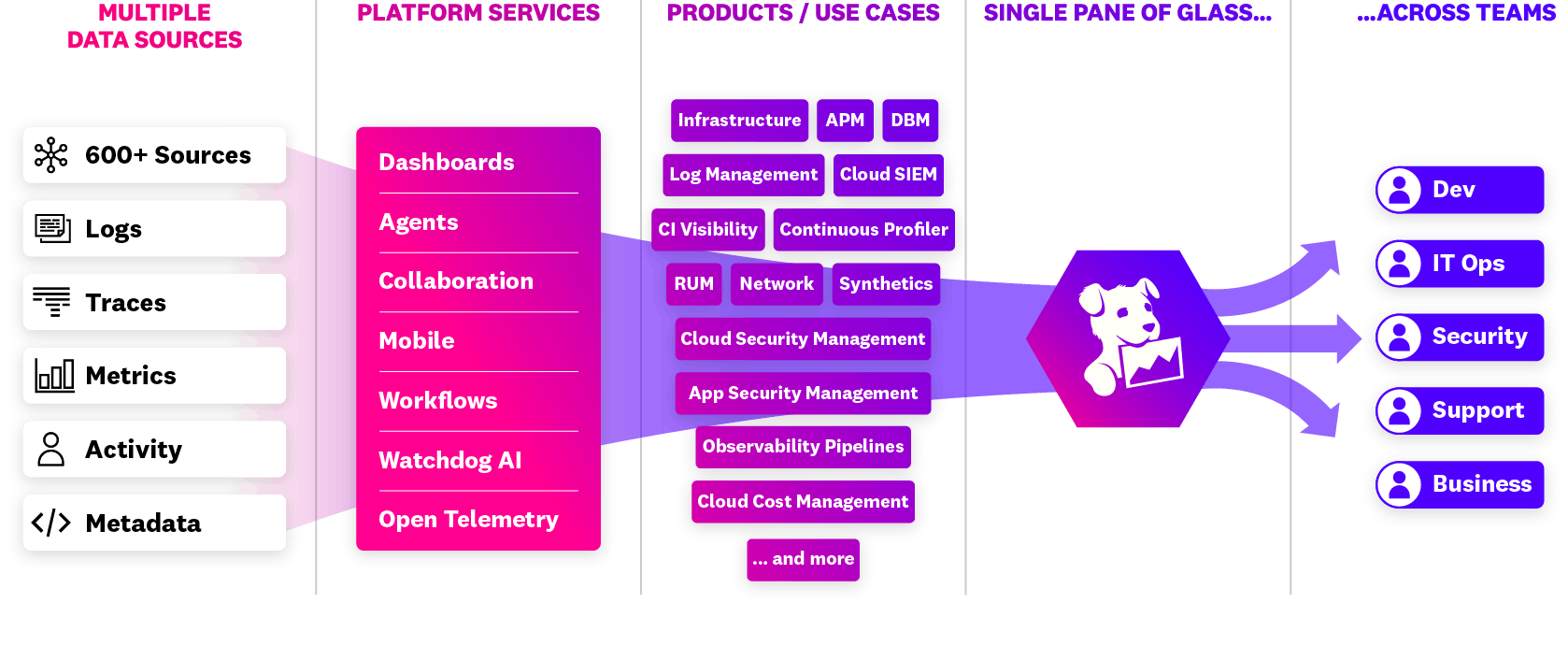 Troubleshoot Frontend Issues Faster With Datadog
Reduce MTTD and minimize downtime with real time application monitoring.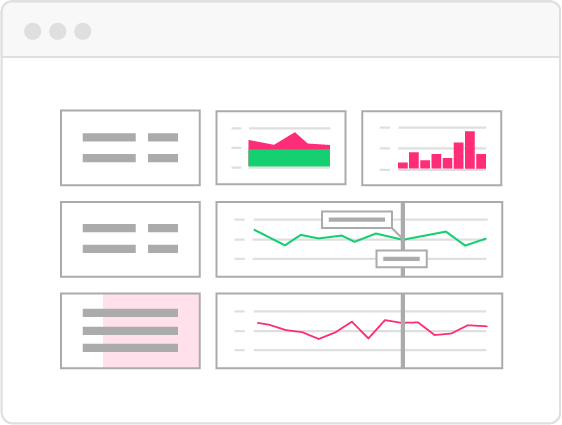 Synchronized Dashboards
Track incidents across metrics with a common tagging structure.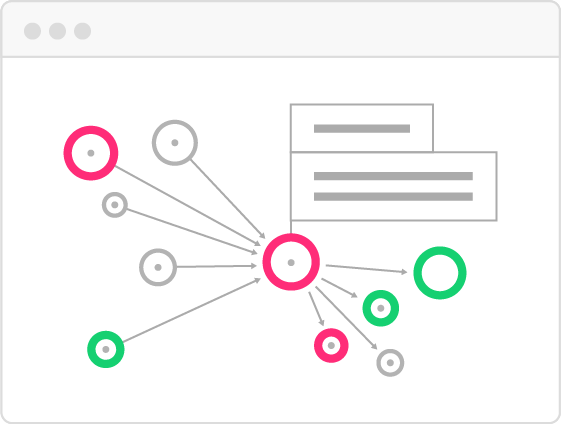 Service Map
Map applications and their supporting architecture in real-time.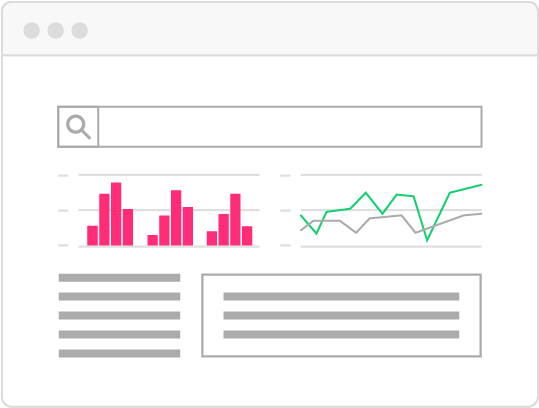 App Analytics
Search, filter, and analyze stack traces at infinite cardinality.
Mobile Application Monitoring Resources
Learn about mobile application monitoring and RUM.
Mobile Application Monitoring with Datadog
Real User Monitoring Blog Posts