Analyze unified monitoring data in real time
Seamlessly navigate, pinpoint, and resolve performance issues in context.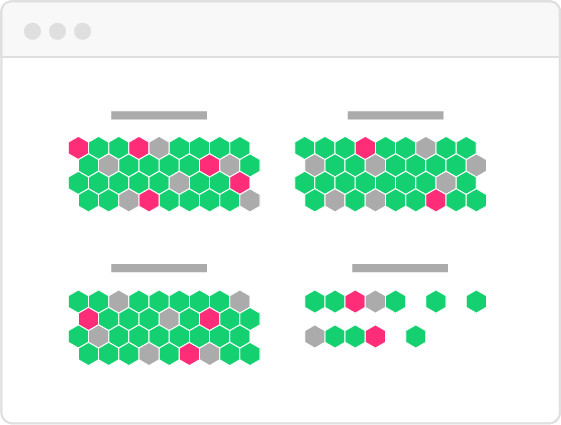 Host and Container Maps
Visualize the status of your hosts or containers in a single view.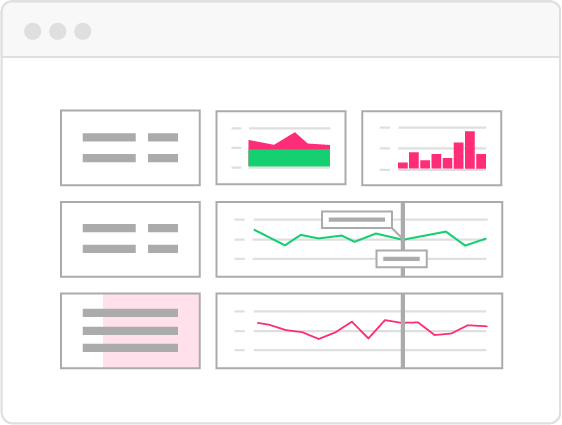 Synchronized Dashboards
Track incidents across metrics with a common tagging structure.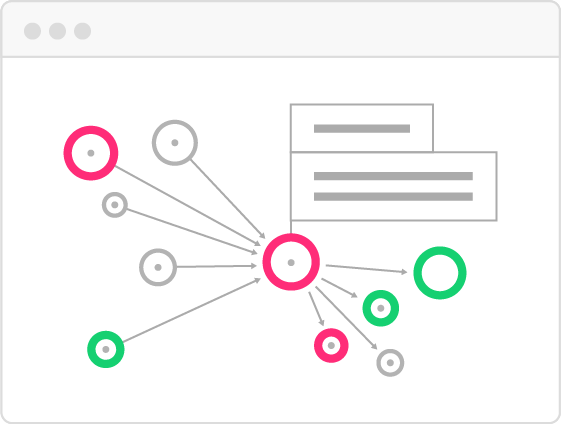 Service Map
Map application data flows and dependencies in real time.
1万社以上の企業で愛用され信頼を得ています
Unified Monitoring Resources
Use these resources to learn unified monitoring best practices.
Unified Monitoring with Datadog
Best Practices Guide: Monitoring 101
Best Practices Guide: Alerting 101
Best Practices Guide: Metric graphs 101