Updated November 2020. This research builds on previous editions of our container usage report, container orchestration report, and Docker research report.
Containers enable organizations to accelerate delivery cycles and rapidly scale their operations to meet the demands of today's fast-paced market. As more organizations migrate their workloads to containers, the container ecosystem is expanding and evolving to accommodate these increasingly dynamic environments. In this report, we examined more than 1.5 billion containers run by tens of thousands of Datadog customers to understand how image registries, service meshes, networking, and other technologies are being used in real-world container environments.
Orchestration and automation have become an integral part of container deployment and management. Kubernetes now orchestrates half of container environments, and more organizations are turning to managed services like Google Kubernetes Engine (GKE), Amazon Elastic Kubernetes Service (EKS), and Azure Kubernetes Service (AKS) for help with managing the control plane. AWS Fargate, a serverless container management service, also continues to gain traction and is now used in a third of AWS container environments.
Read on for more insights and trends gathered from the latest real-world usage data.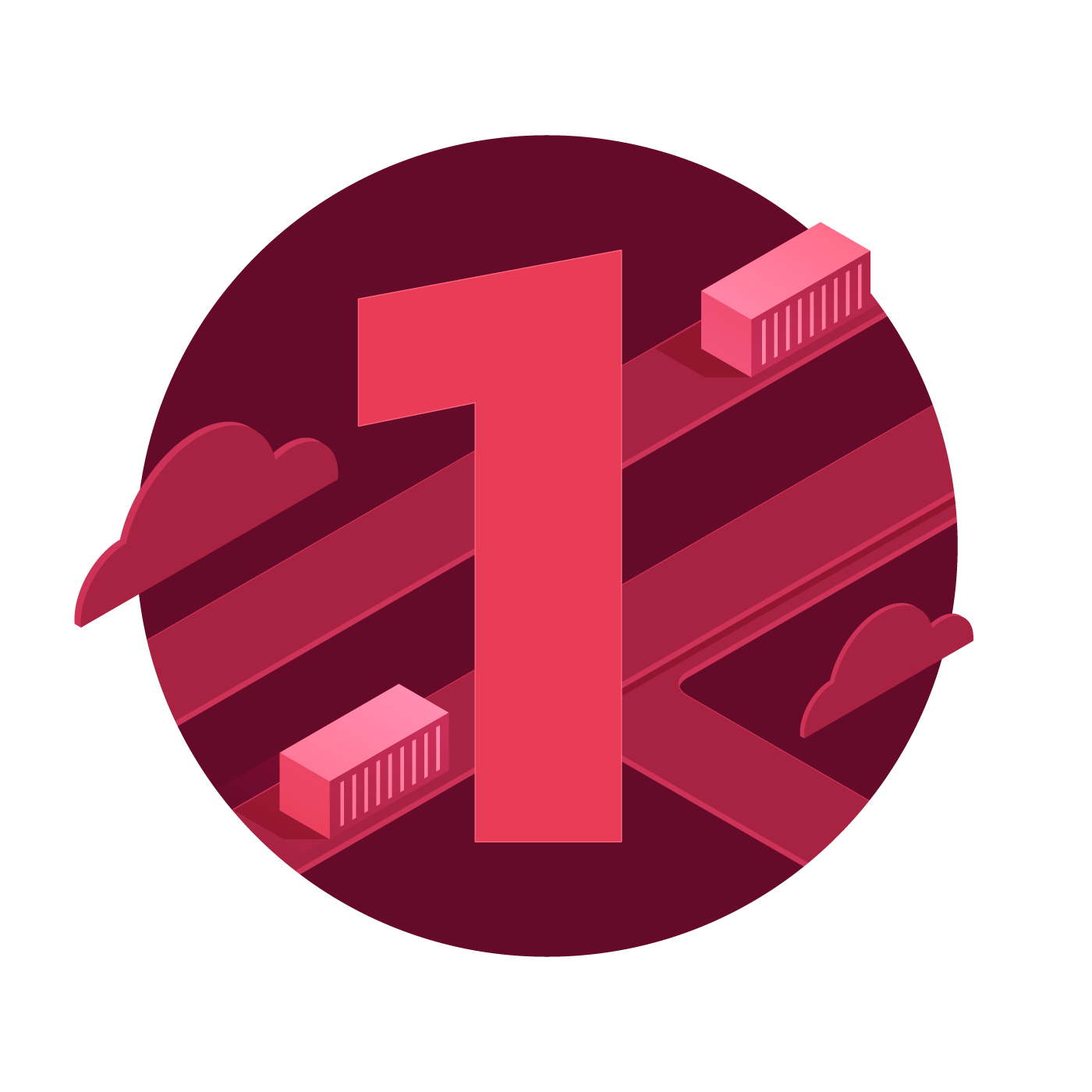 Kubernetes has become the de facto standard for container orchestration. Today, half of organizations running containers use Kubernetes, whether in self-managed clusters, or through a cloud provider service like Google Kubernetes Engine (GKE), Azure Kubernetes Service (AKS), or Amazon Elastic Kubernetes Service (EKS). Kubernetes adoption has more than doubled since 2017, and continues to grow steadily, without any signs of slowing down.
"Cloud native is on the path to ubiquity because of Kubernetes. Datadog's 2020 container report demonstrates the project's robust adoption and is a testament to the hard work of the 50,000+ diverse contributors working on the project. Engineering teams around the world are utilizing Kubernetes and finding new and novel use cases for it. We look forward to more growth in the Kubernetes ecosystem in the coming years with unique use cases in telcos, edge computing, WebAssembly runtimes, and more."
—Priyanka Sharma, GM, CNCF
As container environments grow in size and complexity, orchestration has become increasingly essential for managing these dynamic workloads. By using an orchestrator to automate aspects of container deployment and maintenance, organizations can not only deploy faster, but also ensure that their applications run reliably at scale. Our research indicates that orchestration is now the norm for container environments of all sizes—nearly 90 percent of containers are orchestrated by Kubernetes, Amazon ECS, Mesos, or Nomad.
"Cvent was an early adopter of containers, but it was our migration to ECS that really unlocked the value of the technology. We deliver state of the art products and services for hundreds of mid-sized conferences and for virtual events with tens of thousands of attendees each week. That variation poses unique engineering challenges at scale. ECS allows us to use API-driven orchestration, scheduling, and autoscaling, simplifying our infrastructure management. This allows us to focus on building more creative and impactful experiences for our customers."
—Brent Montague, Site Reliability Architect, Cvent