Real-time graph annotations
Communication is the backbone of a great devops team. When business-critical metrics shift in your infrastructure, it's important to loop in the rest of the team quickly. So today we're rolling out real-time graph annotations, which let you highlight the noteworthy occurrences you find on metric graphs and immediately start a conversation with your team.
To add an annotation, click a graph's snapshot icon, mark the interesting region, and tell everyone what's happening. You can also join an existing conversation by clicking on the author's avatar for an annotation.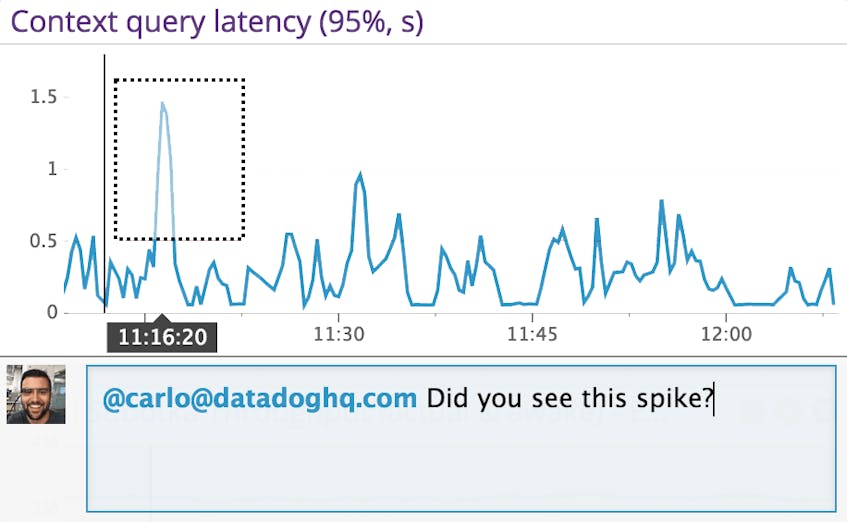 Annotations play nicely with Datadog's integrations, so you can send annotated graph snapshots to your Slack or Hipchat chat rooms, Pagerduty notifications, or your team's mailing lists–all with a simple @mention.
If you'd like to get your team talking about notable occurrences in your graphs, sign up for a 14 day free trial and try real-time annotations for yourself.