Datadog Spotlight: Sean Schaab
For this month's installment of the Datadog Spotlight Series, we're thrilled to feature Sean Schaab, who is a Sales Engineering Team Lead based out of Los Angeles. In their role, Sean manages a handful of Sales Engineers and strategically partners with the Sales Team to ensure prospective customers understand the value of the Datadog product through technical demos and evaluations. Sean is also a member of the Advocacy Committee for Rainbowdogs, our LGBTQIA2S+ Community Guild. We spoke with Sean about their journey to Datadog, the personal and professional growth they have experienced, and their focus on being an empathetic leader and fostering DE&I across their team. Here's what they had to say.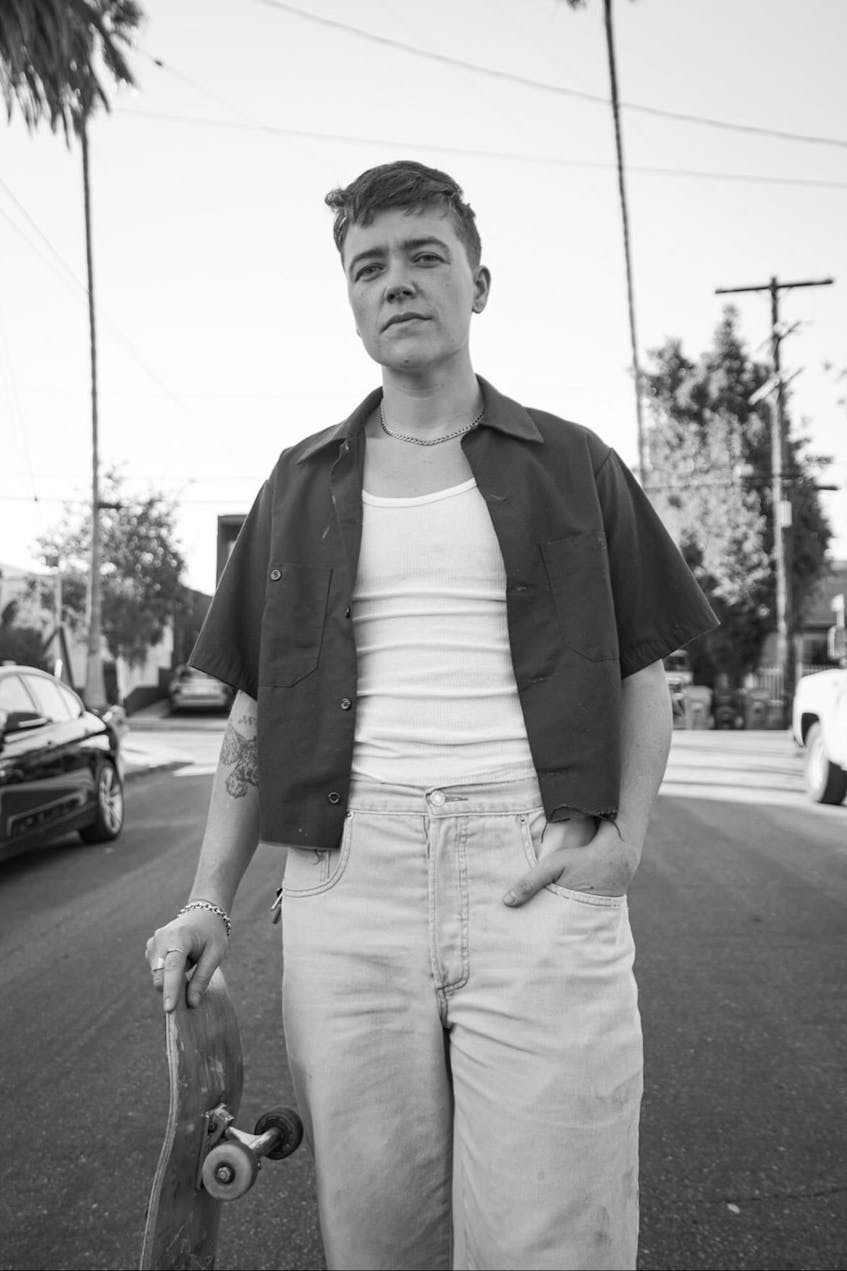 Tell us about your journey to Datadog.
My journey to Datadog is quite the opposite of traditional! When I was 19, I moved to NYC to pursue a career in hair, which led to a seven-year career in barbering. As a barber, you're innately part of the community you're working in—you really get to know a lot of people and make a lot of connections! In particular, I had a client who would always talk to me about his career in programming, which sparked my initial interest in trying out programming on my own. He gave me a few resources to get started, but I quickly outgrew self-paced learning and made the decision to go to a bootcamp. That was easily one of the best experiences of my life. Shortly after leaving the bootcamp, I was hired at a small startup, where I focused on web development and frontend engineering, but the lack of client-facing interactions left something to be desired. So, one of my fellow bootcamp grads suggested that I consider a "solutions engineering" role. He referred me to Datadog, and within a month, I was working alongside him as a Solutions Engineer!
How have you grown in your role here?
There are two sides to my growth here at Datadog: personal growth and professional growth. Both aspects have informed my career journey at Datadog, but I want to share the personal side. A large part of my growth came wrought with discomfort; for example, during my first year at Datadog, I was very close to being put on a performance plan. This was my first time in an office environment, and I had to learn what it meant to be diligent about my work. Thankfully, I had an incredible manager who helped coach me through this and challenged me to push past limits I had set for myself. I soon realized that a large part of the discomfort I had was due to struggling with my gender identity, which unintentionally made a huge impact on my work. You don't always recognize how disconnected you can become when you aren't feeling like yourself. Once I accepted myself, I was able to overcome challenges to get to where I am today.
When I started at Datadog, I was terrified of coming out as trans/non-binary at work since I was more femme-presenting back then, and I didn't want my identity to affect my career. Over time, though, it became more and more difficult to hide who I was at work. I began to confront this by speaking with my manager to let him know that I use they/them pronouns, and I asked if he would help me spread the word. From there, a few other folks and I started advocating for adding pronouns to Slack profiles and Zoom, which I'm proud to say was ultimately approved. As more time passed, I changed my name, and I look quite different now, and along the way I've had amazing support and guidance from both leadership and the Solutions and Sales Engineering HRBPs that supported my continual growth.
To quote Brene Brown, "Once you embrace the fact that growth comes from a place of discomfort and failures, rather than a place of ease, you can start embracing vulnerability as an essential part of growth." When I let myself truly be myself at work, I started to thrive. I won't lie, I still have some anxieties, but I try to quell those fears by recognizing how my current leadership advocates for my success. Now that I'm leading my own team, I try to create an environment that's supportive, empathetic, and vulnerable. I really do believe that when people can be themselves at work, they will put their best foot forward. It's also clear that those characteristics build trust, and when failures do happen, we can learn and we grow from them together.
What is the culture of the Sales Engineering team like?
Sales Engineering can mean different things at different companies. At Datadog, Sales Engineering means that we partner with the Sales Team to lead demonstrations, work with prospective customers through evaluations, and help customers with any technical roadblocks. Because this role requires both technical skills and soft skills, we have folks from all sorts of different backgrounds. For example, I was previously a barber, and another person on my team previously did advocacy work for nonprofits. But the one common thing across the board is that we all have some form of technical engineering or programming experience. Our team culture celebrates this diversity of thought, and overall we have a highly emotionally intelligent team. Plus, now that we're able to connect in person again, we get to do things like team dinners and outings, which are always a blast because we have such a humble, intelligent, and fun group.
Can you tell us about the Rainbowdogs Community Guild and what it means to you?
Rainbowdogs is our LGBTQIA2S+ Community Guild, and as a trans/non-binary person, having this community at work is incredibly important to me. When I joined Datadog in 2018, Rainbowdogs was quite a small group—I can think back to a time when there were only about 30 members. Since then, we've grown to over 300 members, and it's been amazing to watch it progress from a grassroots Slack channel to an officially recognized group within Datadog. Throughout the pandemic, we held weekly virtual happy hours, and that gave me the opportunity to meet and make friends with other folks who share similar experiences. It's been nice to feel seen and be connected to others at work, and through Rainbowdogs, I've made some lifelong friends. I am also on the Advocacy Committee Team for Rainbowdogs, and we primarily work on supporting or recommending improvements to make Datadog a more inclusive place for all.
Datadog is growing, and we're looking for people to join our teams around the world. Learn more about open roles—and #DatadogLife—on our Careers page.