Datadog Spotlight: Keegan Cotton
For this month's Datadog Spotlight, we spoke with Keegan Cotton, an Enterprise Account Executive (EAE) for the Major Accounts team based in Houston, Texas. Prior to Datadog, Keegan served in the US Army and has held various roles around the world that have informed his experience in managing the business relationships with some of Datadog's largest global customers. We spoke with Keegan to learn more about his journey to Datadog, his role on the Enterprise Sales team, and his involvement with the Veterans Community Guild. Here's what he had to say.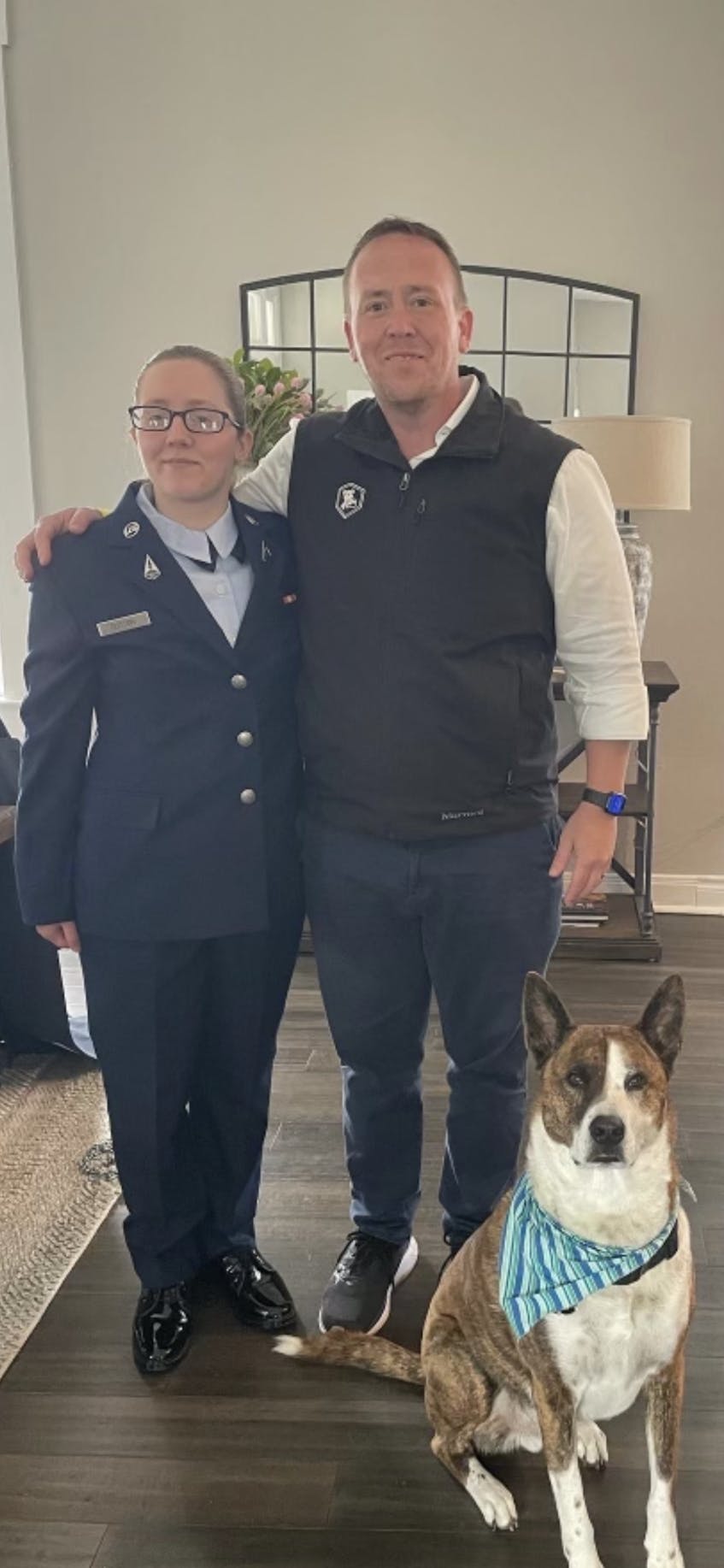 Before landing at Datadog, I worked in a variety of roles located all around the world. After graduating from West Point, I served with the US Army in both Germany and Iraq. When I returned from Iraq, I transitioned from the military to pursue an MBA at London Business School in the UK. I began working in mergers and acquisitions for a telecommunications company in Budapest after receiving my MBA and then jumped to a founding team for a renewable energy startup working in Central Asia and Africa. It was after exiting that startup that I found myself in an enterprise sales role at VCE, and in 2018, I got the call from some great people at Datadog to continue my journey as an enterprise account executive here!
My day to day varies, but there's always a portion of my day dedicated to research and outreach. The main part of my role is to be a customer expert, which means that I work to understand our customers' business, strategy, and any challenges they encounter in order to shape and execute their Datadog journey. My day also sometimes involves customer or partner lunches and dinners, but I always carve out my early mornings for a workout and prioritize family time in the evenings and weekends. It's been extremely fulfilling to have a role that allows me to balance my work and home life.
Having a strong mix of passion and perseverance, as well as being a team player that's willing to contribute and coordinate toward a common goal, are the most important skills to me. These are skills that I think almost every veteran has, but there's no certification program or short course to learn them—I gained these from the crucible that is the military experience. But even beyond the veteran perspective, I think these are skills that will take anyone far in their transition to a tech career.
Although I have made President's Club a couple of times at Datadog, I'm most proud of the work that the rest of the veterans community at Datadog and I have done over the last several years. As of this year, we now have an official Veterans Community Guild, and we have coordinated internal and external outreach, veteran-focused recruitment efforts, volunteer hours, and donations to veterans causes, as well as hosted some fun social events. Our veteran community is global, with membership and allies all around the world, and we have so many exciting things planned for 2023.
If you're a veteran, reach out to other Datadog veterans or come to our recruiting events. We have folks that either transition straight out of the military or have held various other roles before joining Datadog—like me. We are all open to helping veterans with advice and recommendations, and this is also true for non-Datadog veterans. We have a very open and humble company that wants to continue to support our great customers by attracting great talent to the Datadog pack.
Datadog is growing, and we're looking for people to join our teams around the world. Learn more about open roles—and #DatadogLife—on our Careers page.