Datadog Spotlight: Egli Hamitaj
Last month, we launched our Datadog Spotlight Series, which celebrates our dedicated team members from around the globe. We kicked things off by speaking with Geoffrey Kwan about his transition from the Technical Campus Recruiting team to the Solutions Engineering team. Now, we're excited to spotlight Egli Hamitaj, a Technical Account Manager (TAM) based out of Amsterdam. As part of the Post-Sales team within the Technical Solutions department, Egli works closely with customers to help them get the most out of the Datadog platform. Here's what he had to say about life as a Technical Account Manager.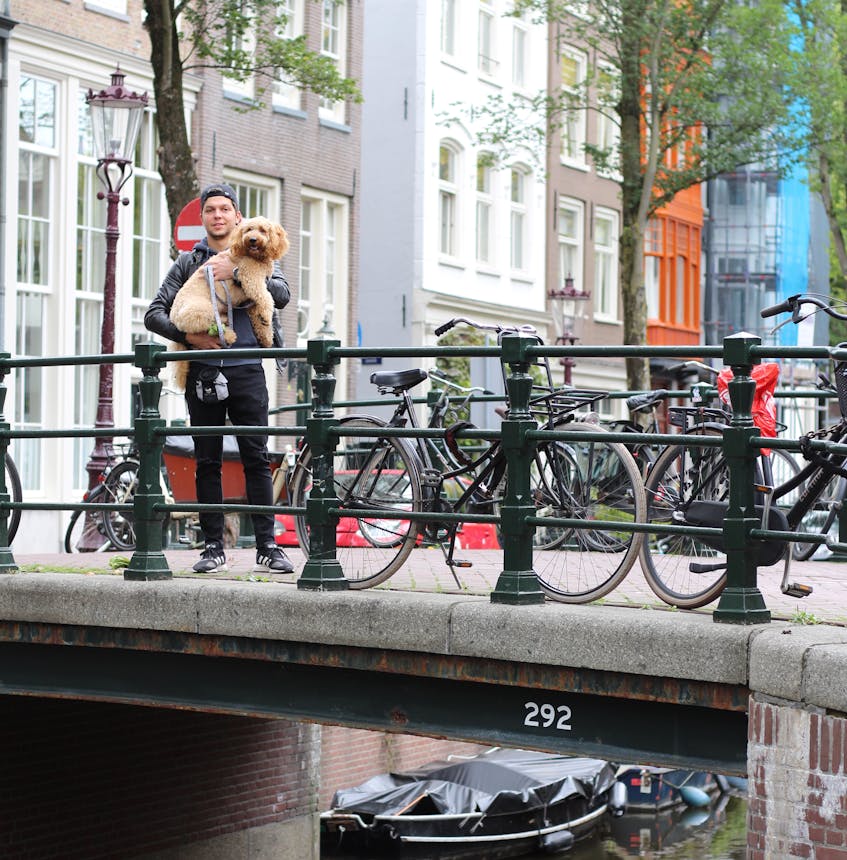 Can you tell us about your journey to your current role at Datadog?
I encountered Datadog for the first time during an internal training session on multi-cloud management at my previous job, and it was love at first sight. I have navigated many barriers to observability as a developer and software architect, and these barriers become harder to overcome as infrastructure scales and microservices become more complex. So, the first thing that came to my mind when working with Datadog was, "I wish I had this level of visibility in my previous projects!" I eventually decided to join the Technical Post Sales team as a Technical Account Manager at Datadog because I was—and still am—truly fascinated by the product itself.
How does your work as a Technical Account Manager impact Datadog customers?
Our primary mission is to guide our customers and enable their development, operations, and security teams to effectively use our unified platform to achieve their observability goals. But Technical Account Managers do more than help customers unlock value from Datadog. We are also internal advocates and knowledge bearers of how our customers are using our platform. We collaborate with many different internal teams, such as Solutions Engineering, Product, and Design, to ensure that our products evolve according to the business needs of our customers. We also help these internal teams understand how their decisions affect different subsets of Datadog users.
What's your favorite part of your role?
Technical Account Managers are always learning. Our customers rely on many different technologies, such as serverless, container orchestration, service meshes, and CI/CD pipelines. Every customer has a unique, complex tech stack, and it's crucial to understand their specific needs when helping them build a strategic roadmap. It's really satisfying to see how our customers implement observability strategies that are tailor-made for their environments—and it's exciting to be part of the process.
Tell us about a time you felt truly supported by colleagues, leadership, or teammates.
I joined Datadog during the COVID-19 lockdown. It was not easy to make this transition during a period of apprehension and uncertainty, but I received the warmest welcome from my new team. At first, I thought the remote nature of the work might hinder communication and collaboration. Instead, I had a very positive onboarding experience and I have never found myself alone in a challenging task. My mentor was also very supportive in guiding me through some technical certification paths and boosted my interest in learning new technologies.
Datadog is growing and looking for people to join our teams around the world. Learn more about open roles on the Post-Sales team in our Technical Solutions department—and about #DatadogLife—on our Careers page.