Datadog Spotlight: Dayspring Johnson
At Datadog, our Engineering team is the engine that takes innovative concepts and solutions and makes them reality. The monitoring and observability industry is brimming with new ideas and ambitions for solving today's toughest challenges, such as bringing end-to-end visibility and threat detection together for seamless cloud-native security. Datadog is a leader not just because we focus on impactful solutions like these but because we support the people who know how to build and implement them effectively.
In this post, we chat with Product Detection Engineer Dayspring Johnson about a day in his life, the impact of his work in security, and the broader culture of the Engineering team here at Datadog.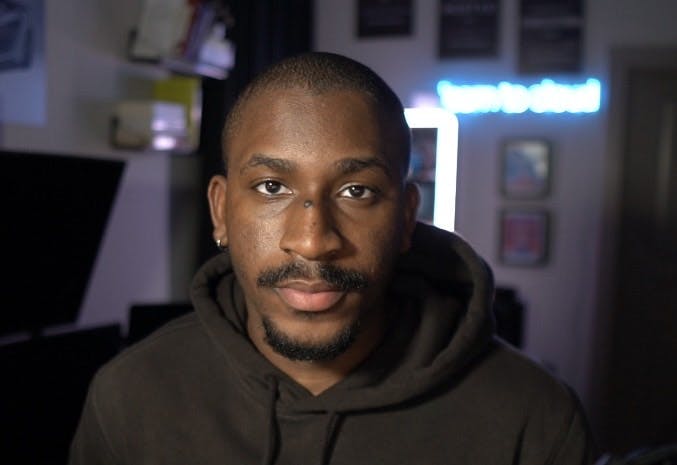 As a Product Detection Engineer at Datadog, Dayspring Johnson primarily focuses on uncovering new security threats and vulnerabilities in the ever-growing cloud landscape. But he starts his day with a routine familiar to most engineers—a team standup.
"A day in my life typically starts with a standup meeting with my peers and manager where we go over a variety of tasks we're working on," Johnson says. "After this, I spend time researching various attack techniques being propagated in the wild and replicate them in test environments in order to develop effective detection tactics that can be used against them."
The Product Detection Engineering team plays a pivotal role for Datadog's broad security platform and places a huge emphasis on detecting and understanding threats before they have an opportunity to cause significant harm. A reliable cadence of new threats and unique techniques keeps the team busy and on their toes. Headline-worthy vulnerabilities in popular services like AWS AppSync and OpenSSL showcase just some of the threats Datadog security practitioners discovered and documented in the last few months.
"The Product Detection Engineering team works toward adding that missing security context to the observability data," Johnson says. "That work enables customers to have a better understanding of the threats that may exist across their cloud environments." Johnson added that he also spends time working to understand and adjust detection behaviors to increase customer confidence levels.
This whole process ultimately involves building products that can help customers stay secure in modern cloud-native environments and requires the collaboration of several teams across the company to identify what customers need and how to make it.
"Being a product company means that there are several teams that exist for individual products," Johnson says. "But even though these teams may be working on different parts of the platform, we come together and collaborate on various initiatives to allow our customers to have a seamless experience when using multiple products. We all work together towards one common goal—breaking down silos."
Having a direct impact in cloud security and breaking down silos was an important aspect for why Johnson was attracted to Datadog. But another big one, he says, was being part of a culture and team that can make his work even more rewarding.
"The Engineering team at Datadog consists of some of the brightest minds in the tech industry, and the individuals on the team are supportive, collaborative, and innovative," Johnson says.
Johnson, who joined Datadog in early 2022, is in his first true engineering role, and he says he was able to hit the ground running and quickly get up to speed because of the support from his whole team.
Along with his primary duties, Johnson says the Product Detection Engineering team also offers opportunities to share his work and team research with other communities, helping to further strengthen security and observability for everyone.
"[We] also contribute to the broader security community by creating blogs and giving talks, presentations, and demos at various cybersecurity conferences," Johnson says. "Through these avenues we share our knowledge of building high-fidelity detections, various effective detection methodologies, and other research on security vulnerabilities."
Finally, Johnson says the Black in Tech community at Datadog has been hugely supportive in his engineering journey. Black in Tech (BiT) is a global community for Black people working in the tech industry, and the BiT community guild at Datadog builds on this and offers a safe space for Black employees to connect, share their experiences, and organize around recruiting, onboarding, philanthropy, mentorship, and other efforts.
"The Black In Tech community at Datadog is a great and inclusive experience for Black engineers that are part of the company," Johnson says. "I love being a part of this community because it gives me the opportunity to see other great engineers that look like me."
Datadog is growing, and we're looking for people to join our teams around the world. Learn more about open roles—and #DatadogLife—on our Careers page.