Datadog achieves FedRAMP Moderate Impact authorization
As government agencies accelerate migrating their operations to the cloud, they need to adhere to strict compliance and security standards. The Federal Risk and Authorization Management Program (FedRAMP) provides the standard that these agencies—and their private-sector partners—must meet to work and manage federal data safely in the cloud. We're excited to announce that Datadog has achieved FedRAMP Moderate Impact authorization, meaning that public-sector organizations can use Datadog to monitor the health, performance, and security of all of their Moderate Impact-level applications and infrastructure. As the need for modern, reliable public-sector web applications grows, agencies can expect greater user traffic across their websites and applications in the near future. Now, they can now use Datadog to help them securely meet their growing monitoring demands.
Datadog integrates with major cloud providers like AWS, GCP, and Azure, meaning that agencies that rely on collaborating across shared, distributed infrastructures can get full visibility into their Moderate Impact–level systems running in the cloud. Monitoring such systems with disparate tools can be impossibly complex. Datadog provides a unified solution that lets you monitor the health and performance of your infrastructure, applications, networks, users' experiences, and more across your cloud environment, all from a single platform.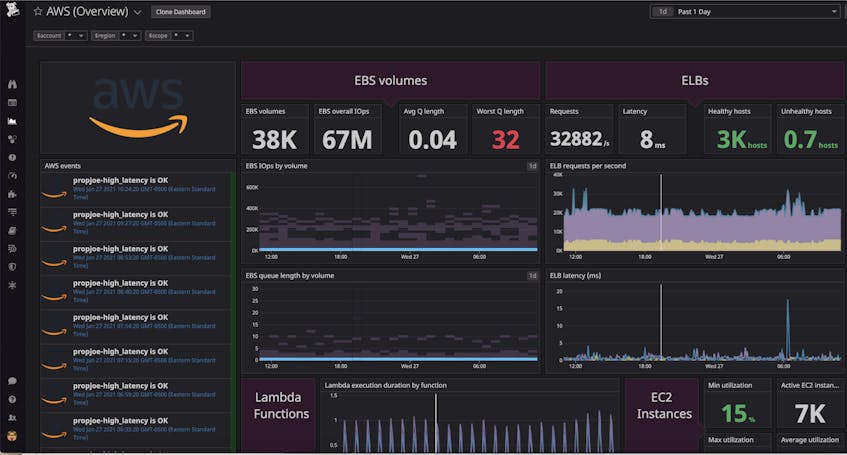 For instance, DevOps teams at a scientific agency may be concerned with the rate at which researchers can store and transfer data from their cloud-hosted databases. Now, they can use Datadog to set alerts on key metrics to get notified whenever database throughput reaches a throttling limit. This way, they can stay on top of demand across their organization and quickly provision more databases or load balancers to decrease service downtime.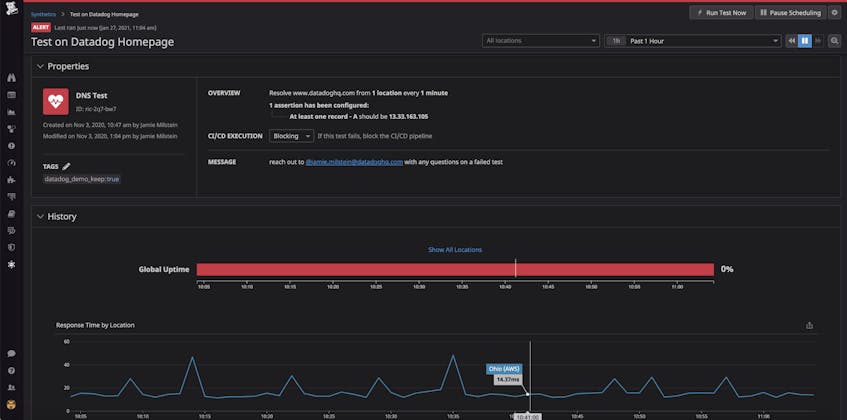 As another example, government web portals receive traffic from users across the country who want to enroll in or check the status of their public-sector services. To test the availability of their infrastructure, agencies can use Datadog's Synthetic Monitoring to simulate user requests and identify potential weak spots without the risk of a live service outage.
With the host map, agencies can visualize the status of each server across their infrastructure and get a high-level overview of key metrics like CPU utilization and network throughput.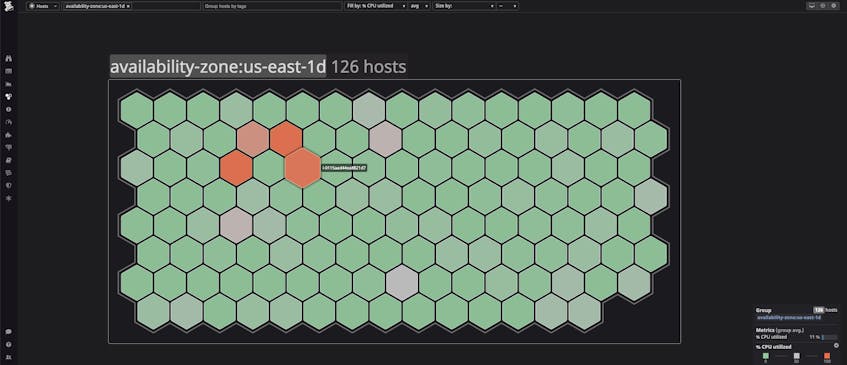 This makes it easy for teams to spot anomalies in their hosts' performance, then dive deep into their particulars and address their root causes. Then, using Datadog's cross-stack metric correlation tools, they can quickly detect adjacent assets in their stack that may be contributing to the anomaly, speeding up troubleshooting and helping ensure that their services remain healthy.
With FedRAMP Moderate Impact authorization, Datadog is ready to help you manage your public cloud-monitoring needs. And by integrating with more than 650 technologies, Datadog gives you full visibility into your cloud infrastructure. If you're already a Datadog customer, you can start setting up your AWS GovCloud (US) monitoring tools now. And if you're not already using Datadog, get started now with a 14-day free trial.