Session 1: Starts on Dec. 7 at 10 AM EST
Session 2: Starts on Dec. 9 at 6 PM EST
Each session is open for 24 hours so you can play on your own time!
Register Now
You're invited to participate in Datadog's Capture the Flag contest at AWS re:Invent. You'll get to "purple team" your own infrastructure by playing both attack and defense through a variety of common security challenges using the Datadog platform.

We are giving out Nintendo Switches each round for the:

- Most creative write-up
- Best write-up
- Fastest to finish
Session 1: Starts on Dec. 7 at 10 AM EST
Session 2: Starts on Dec. 9 at 6 PM EST
Each session is open for 24 hours so you can play on your own time!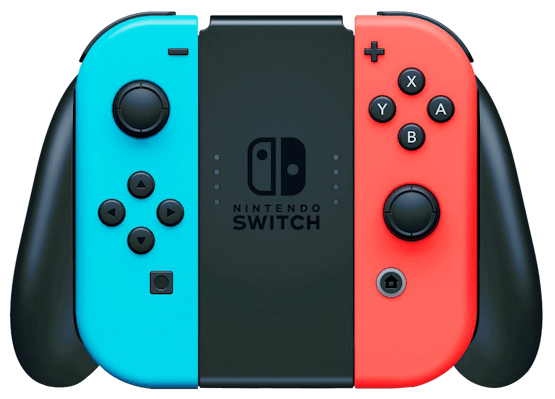 Registration and participation acknowledgement
By registering for and attending the Datadog Capture The Flag I confirm that I have read and accepted the
Official Rules
governing my participation. No purchase necessary to enter or win. Limit 1 entry per person. Void where prohibited. The Datadog Capture The Flag ends December 15, 2021, at 11:59 p.m. EST. The Datadog Capture The Flag is only open to legal residents of Australia, Austria, Argentina, Belgium, Brazil, Canada, Chile, Denmark, France, Germany, Ireland, Japan, Norway, Peru, Poland, Singapore, South Africa, South Korea, Spain, Sweden, Switzerland, The Netherlands, UAE, UK, and USA (excluding Puerto Rico) who are 18 years of age or older who are 18 years of age or older (or the age of majority in their state or country of residence, whichever is older) as of the date of entry who attended the event.. The Datadog Capture The Flag is not open to any current students or any employee of a competitor of Datadog. In addition, the Challenge is not open to any agent or employee of Datadog or its affiliates or marketing firms, or to any immediate family or household member of those individuals. The winners will be notified via email.
Confidentiality and privacy acknowledgment
I acknowledge that I may be exposed to information which the Exhibitor, Datadog, Inc., considers confidential and wishes to limit the disclosure of. I hereby agree to keep such information confidential and to not disclose such information to any third parties. I further represent that I am not employed by a competitor of the Exhibitor and am not attending this Event with the intent to access any such confidential information or gain a competitive advantage for my employer or any third party. I hereby give permission to the Exhibitor to use my image, likeness, appearance, voice, and any written or spoken testimonials given by me in connection with the marketing and promotion of this Event and/or any Datadog products or Events. I agree that any information provided with this form will be treated in accordance with Datadog's
Privacy Policy
and
Cookie Policy
.