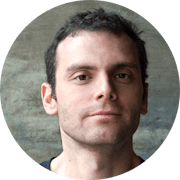 Olivier Pomel
CEO & CO-FOUNDER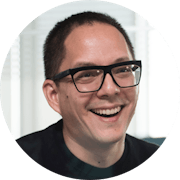 Alexis Lê-Quôc
CTO & CO-FOUNDER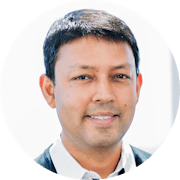 Amit Agarwal
CHIEF PRODUCT OFFICER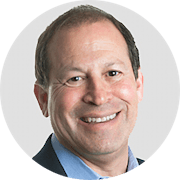 David Obstler
CHIEF FINANCIAL OFFICER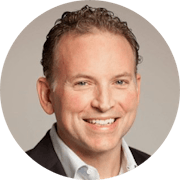 Dan Fougere
CHIEF REVENUE OFFICER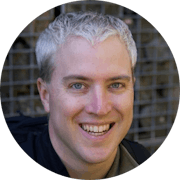 Andrew Becherer
CHIEF SECURITY OFFICER
Scott Buxton
VP, FINANCE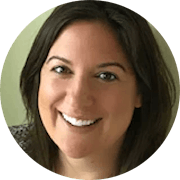 Michelle Danis
VP, CUSTOMER SUCCESS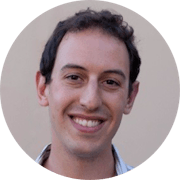 Alex Rosemblat
VP, MARKETING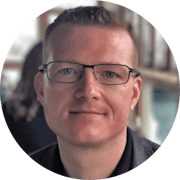 Dustin Lawler
VP, TECHNICAL SERVICES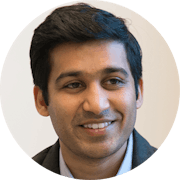 Shardul Shah
INDEX VENTURES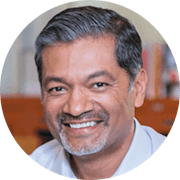 Dev Ittycheria
CEO, MONGODB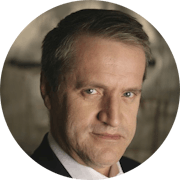 Kirill Sheynkman
RTP VENTURES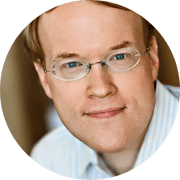 Michael Callahan
CEO AND CO-FOUNDER, AWAKE NETWORKS
Prior to founding Datadog, Olivier Pomel built data systems for K-12 teachers as a VP, Technology for Wireless Generation, growing the development team from a handful to close to 100 of the best engineers in NYC until the company's acquisition by News Corp. Before Wireless Generation, Olivier held software engineering positions at IBM Research and several internet startups. Olivier is an original author of the VLC media player and holds a MS, CS from the Ecole Centrale Paris.
Alexis brings a strong focus on technical elegance and operational efficiency to Datadog. Prior to founding Datadog, Alexis Lê-Quôc served as the Director of Operations for Wireless Generation where he built the team and infrastructure that served more than 4 million students in 49 states. As a member of the original "devops" movement, Alexis spent several years as a software engineer at IBM Research, Neomeo and Orange. Alexis holds an MS, CS from the Ecole Centrale Paris and has presented sessions on cloud monitoring and server performance at conferences including AWS re:Invent, Monitorama, DevOpsDays, Velocity, and PyCon.
Throughout his 15 years of experience in enterprise software, Amit has worked in various business strategy and technical management roles to bring new products to market. Before Datadog, Amit was the Director of Product Management at Quest Software (now Dell), where he led the team responsible for application performance monitoring. Previously, Amit held product management roles at enterprise software firms including Datamirror (now IBM) and Embarcadero Technologies, and technical roles with 3D-medical imaging and mobile encryption software companies. Amit holds an MBA from the Schulich School of Business and a Masters in Computer Science from Dalhousie University.
David brings more than three decades of operational finance experience, with over two decades focused on technology companies. Prior to Datadog, David served as CFO of TravelClick, where he led global financial operations and served as a member of the company's leadership team. David also previously held CFO roles at OpenLink Financial, MSCI Inc., Risk Metrics Group, and Pinnacor, as well as investment banking positions at JPMorgan, Lehman Brothers, and Goldman Sachs. David has a BA from Yale University and a MBA from Harvard Business School.
As CRO, Dan is responsible for Datadog's global sales strategy and execution. Dan is a software veteran with over 20 years of experience at both public and pre-IPO software companies. Before Datadog, Dan had Global and Americas responsibilities at Medallia, the leading Customer Experience Management company. In his five years at Medallia, Dan helped design and execute a go to market approach that increased annual revenue by nearly 10X and grew the sales organization from seven people to three hundred. Before Medallia, Dan held leadership positions at BMC, BladeLogic and Actuate. Dan holds a degree in Mechanical Engineering from Rensselaer Polytechnic Institute.
Andrew provides deep security expertise to Datadog. Prior to joining Datadog, Andrew was a Regional VP at NCC Group North America (formerly iSEC Partners) where he lead security efforts in diverse areas including Windows platform native code application security, web application security, and network penetration testing. Andrew has published research on a number of distributed computing security topics and holds a BA in Sociology from the University of Kentucky as well as a BS in Computing and Software Systems from the University of Washington. Andrew has presented sessions at numerous events including Black Hat USA, regional OWASP events, and Amazon ZonCon.
Scott brings over a decade's worth of experience working in finance with technology companies. Prior to joining Datadog, Scott was the Corporate Controller of GitHub, Inc. for almost 3 years. While at GitHub, Scott played instrumental roles in obtaining Series B funding and preparing for their IPO. Prior to GitHub, Scott was at Deloitte & Touche LLP for a decade and left as a Senior Manager. While at Deloitte, Scott worked on divestitures, external audits and financial advisory for technology companies in San Francisco and Silicon Valley. He has been a part of many IPOs and S-1 filings as well as M&A on both the buy and sell side. Before leaving Deloitte he filed the IPO for Yelp, who was his client for 5 years.
Michelle Danis is the VP of Customer Success at Datadog. She possesses over a decade of experience in varying roles in sales, account management and leadership, but her main passion and focus has always been customer centric. Michelle has been with Datadog since 2015. Previously, she helped to create and build-out the Customer Success team at Applause, while serving as Customer Success Manager for that company's key accounts. Michelle holds a Bachelors of Science degree from Babson College where she specialized in marketing and management.
Alex Rosemblat is VP of Marketing at Datadog. Previous to Datadog, Alex served as the Product Marketer for Dell's Cloud and Virtualization product family (via the acquisition of VKernel), bringing to market virtualization management and cloud monitoring software products. Alex has several years of experience with enterprise software and related technologies through product management, IT consulting, and pre-sales engineering with Symantec (via the acquisition of SwapDrive) and Epic Systems Corporation. He holds a Bachelors of Science degree in Commerce, specializing in IT, from the University of Virginia and an MBA from the MIT Sloan School of Management.
Prior to Datadog Dustin was Vice-President of worldwide pre-sales at Nimsoft (acquired by CA Technologies in 2010) where he led a world-wide team of pre-sales engineers ensuring prospects received timely advice and best practice guidance on all aspects for the solution. Dustin is also an integral part of our product design and strategy working closely with our product management team.
Dev recently joined MongoDB as the company's CEO. He was previously Managing Director at OpenView and, prior to that, a Venture Partner at Greylock Partners. Earlier, he was President of BMC Software (joined via acquisition of BladeLogic for $900 million in 2008), where he was responsible for a business with $1.4 billion in annual revenue. Dev began his professional career at large and growth-stage telecom companies developing advanced broadband services for large enterprise customers. Dev received a bachelor's in electrical engineering from Rutgers University, was awarded the Medal of Excellence, and was recognized by the School of Engineering as its 2010 Alumnus of the Year.
Kirill Sheynkman is the Managing Director of RTP Ventures. Kirill is a 25-year software industry veteran who has spent 10 years as a CEO of software startups. He is a three-time founder of venture-backed enterprise software companies, including an early relational OLAP vendor acquired by IBM in 1995 and Plumtree Software (NASDAQ: PLUM), the creator of the corporate portal market, acquired by BEA/Oracle in 2005. Kirill's has also served as an Entrepreneur in Residence with Sequoia Capital. Kirill holds a degree in Electrical Engineering and Computer Science from Stanford University and an MBA from the Haas School of Business at U.C. Berkeley.
Prior to founding Awake Network, Michael was CTO and co-founder of PolyServe, a Greylock portfolio company that built mission-critical shared-data storage clustering software for Linux and Windows acquired by HP in 2007, and served as Director of Advanced Development at Ask Jeeves, an early natural-language search engine. Michael graduated from Harvard University summa cum laude and was both a Rhodes Scholar and Junior Research Fellow in Mathematics at Oxford University, where his research focused on differential geometry, topology, gauge theory, and the application of massively parallel architectures to computer vision.